Happy Thursday lovelies! I hope you are all having an awesome week.
I can't believe Thursday is already here. This week is going way to fast, but I am excited for the weekend. I mean aren't we all? It is almost TGIF!
Can't wait till tomorrow, but we must still get through Thursday first. That being said I have a tutorial for you today. Previously this week I showed off a hot pink skirt I made.
Remember it?
It looked kinda like this: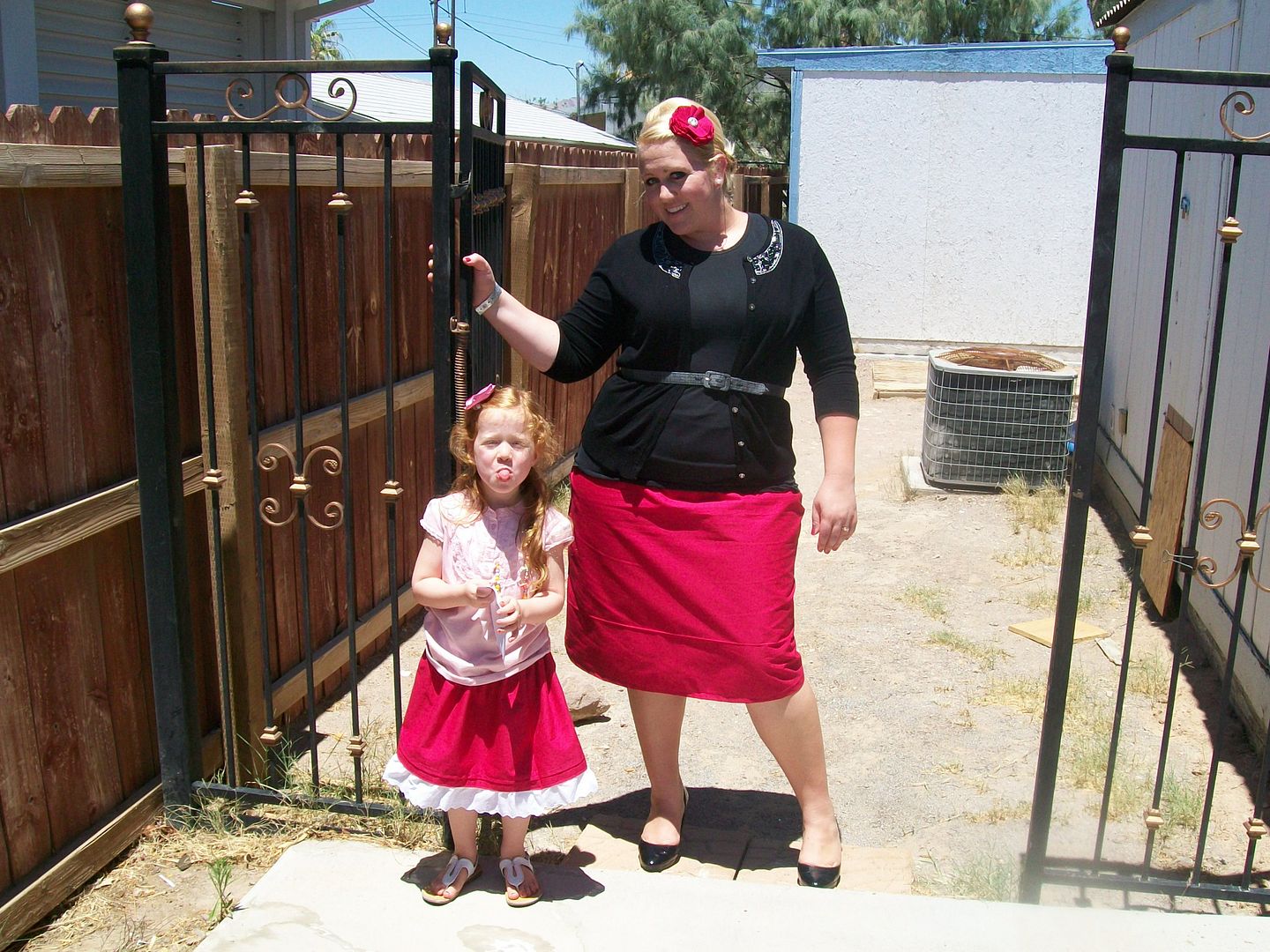 Well, a few of you requested a tutorial on how I made it. You asked, so now you shall receive. Here is how I made my simple pencil skirt. I love this tutorial. I have used it many times. Pencil skirts are just so classy and really look fabulous on all body types.
Here is What you Do:
Start out with some awesome fabric and a skirt for your pattern.
I found this fabric at Joann's months ago. It was on sale and the color was seriously awesome! Everyone should have a hot pink skirt. I am so in love!
I used my denim skirt as a pattern. Now when you do this, pay attention to fabrics. This denim stretches, so I knew it would work as a pattern. It also has a button, so I knew I would need a zipper with my skirt. Oh and don't worry I will show you a simple way to put those on.
If you are using a skirt that is very loose or stretchy, then you will only need elastic for the waistband. Your waist band depends on the fabric of your pattern.
Make sense?
Once you cut out your skirt fabric, sew up the sides. Use a zig zag stitch. This allows a little more stretch to the fabric. Hem the bottom of the skirt. Now work on the waist band. You can either just use elastic, or use a zipper like me. I found mine at Joann's. Wal-Mart also sells zippers as well.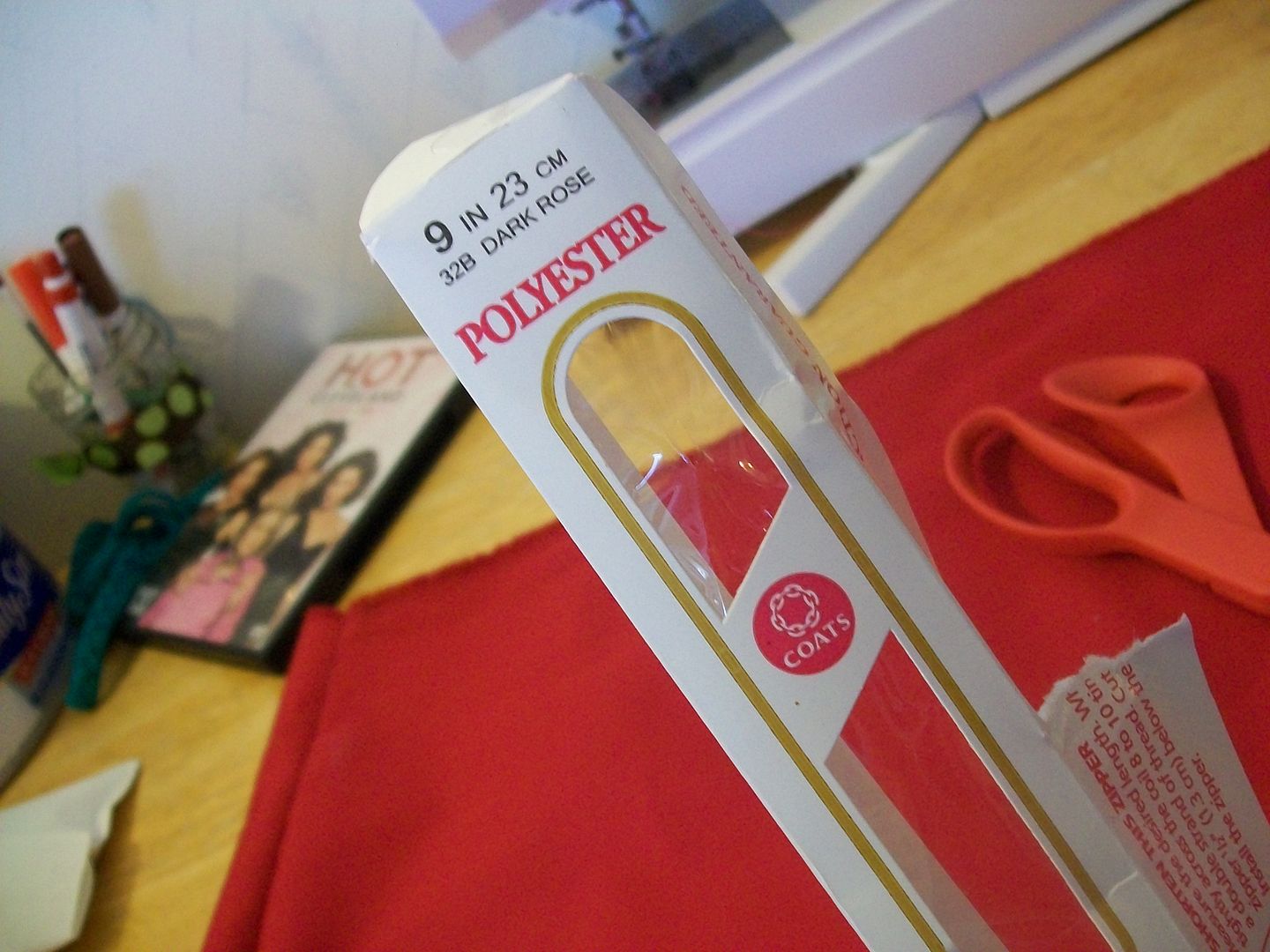 Measure the center of the skirt, so you know where to put your zipper.
Pin your zipper onto the skirt
(do not cut anything yet)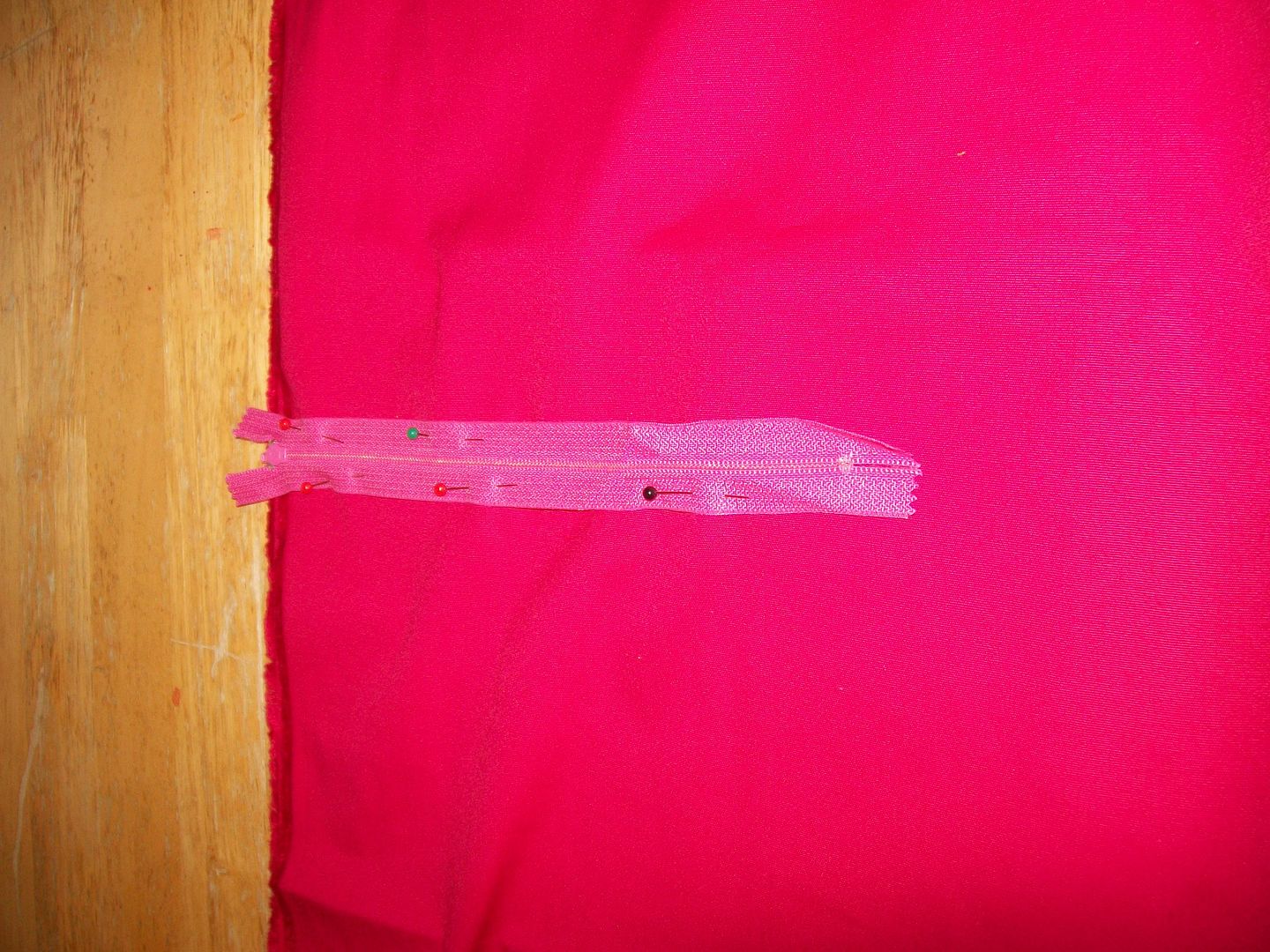 I followed the directions on the zipper package to shorten the zipper. You sew across where you want the zipper to end. Once you've done that you can trim the excess off.
Now sew each side of your zipper
I then flipped my skirt right side out and cut the fabric covering my zipper. I do have the raw edge exposed, but it hasn't frayed. I also left my waistband with a frayed edge as well. I love the look.
Now your done. This was a very simple way to do a pencil skirt.
When I use stretch fabrics, than I just add elastics, which is even easier.
Pencil skirts are so fun. I can't wait to make more.
Let me know if you have any more questions. I made this skirt last summer, so I didn't take great step by step directions. I know this is not the "proper" way to add a zipper, but remember I rarely follow the rules when it comes to sewing:>
So there you have it.
I hope you get a chance to make one this week.
Oh and I ended up having extra hot pink fabric left over,
so I made a skirt for Miss Priss as well.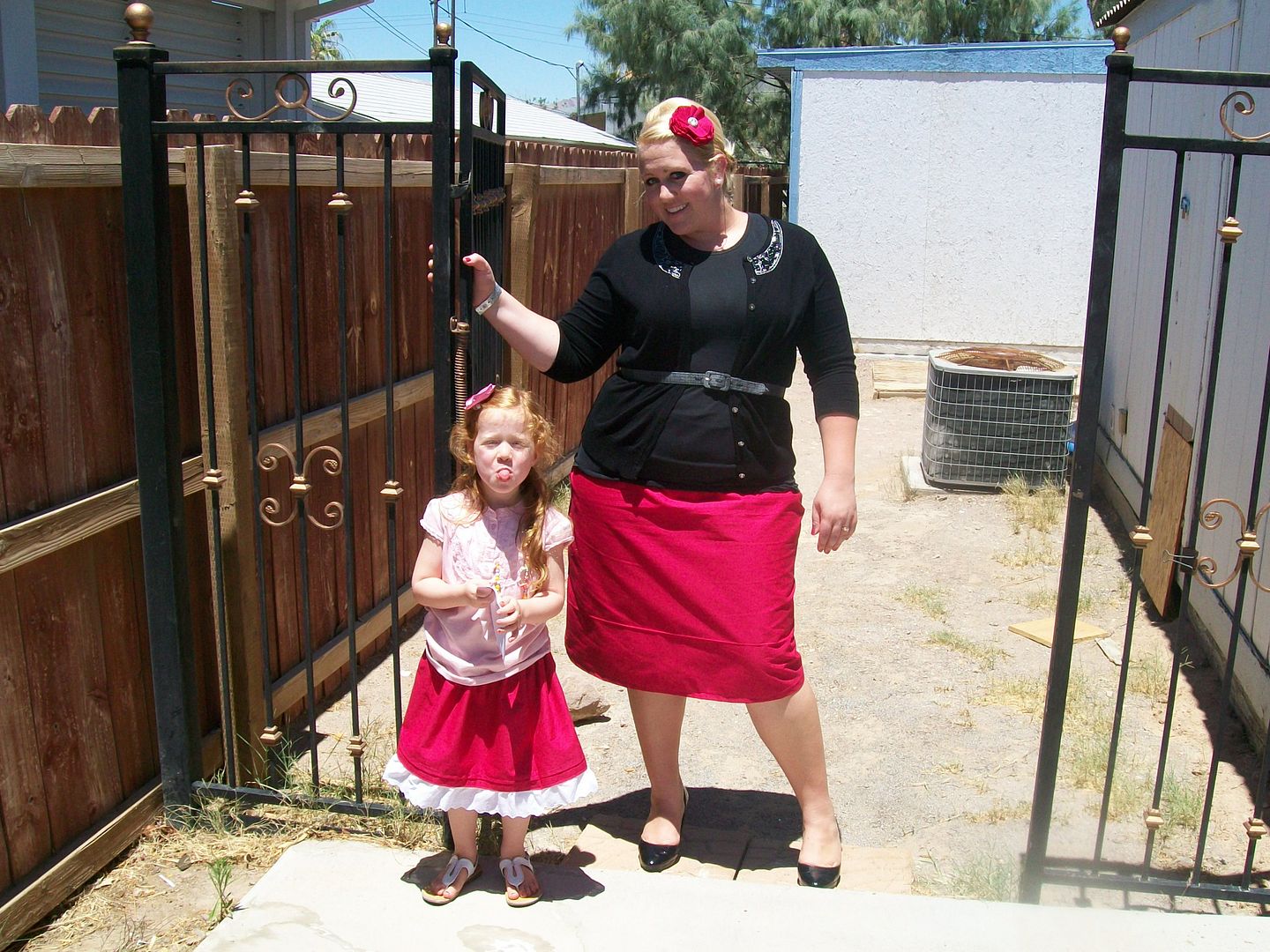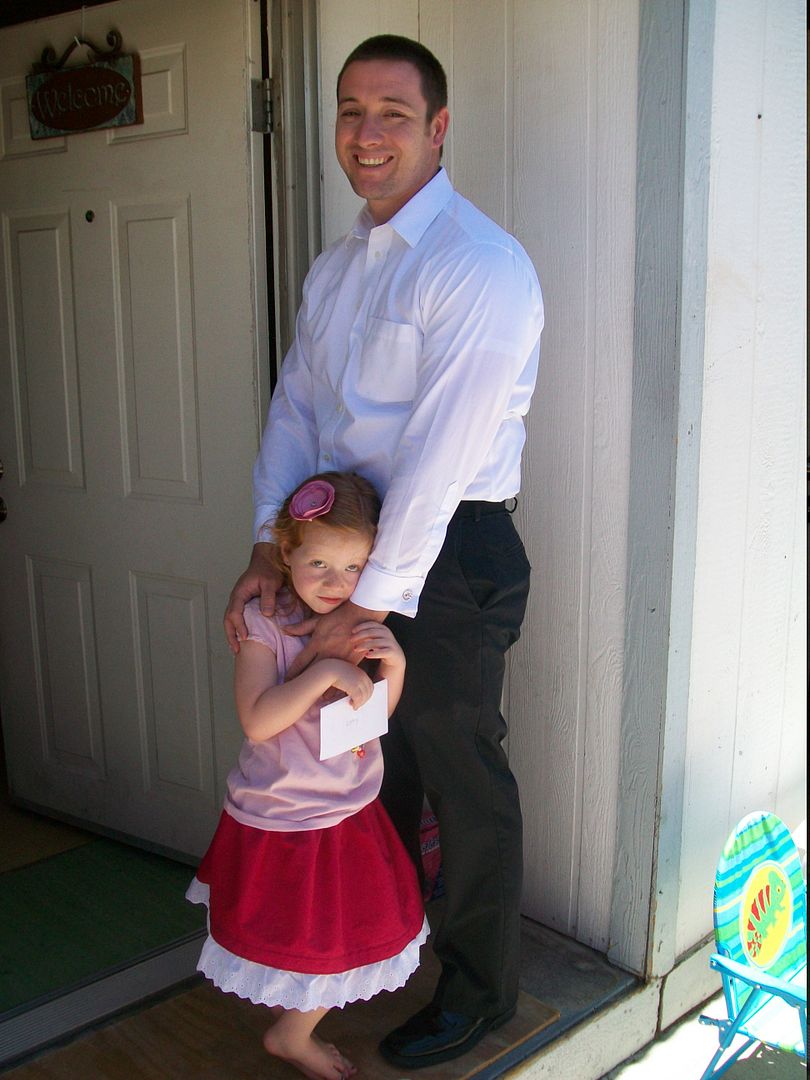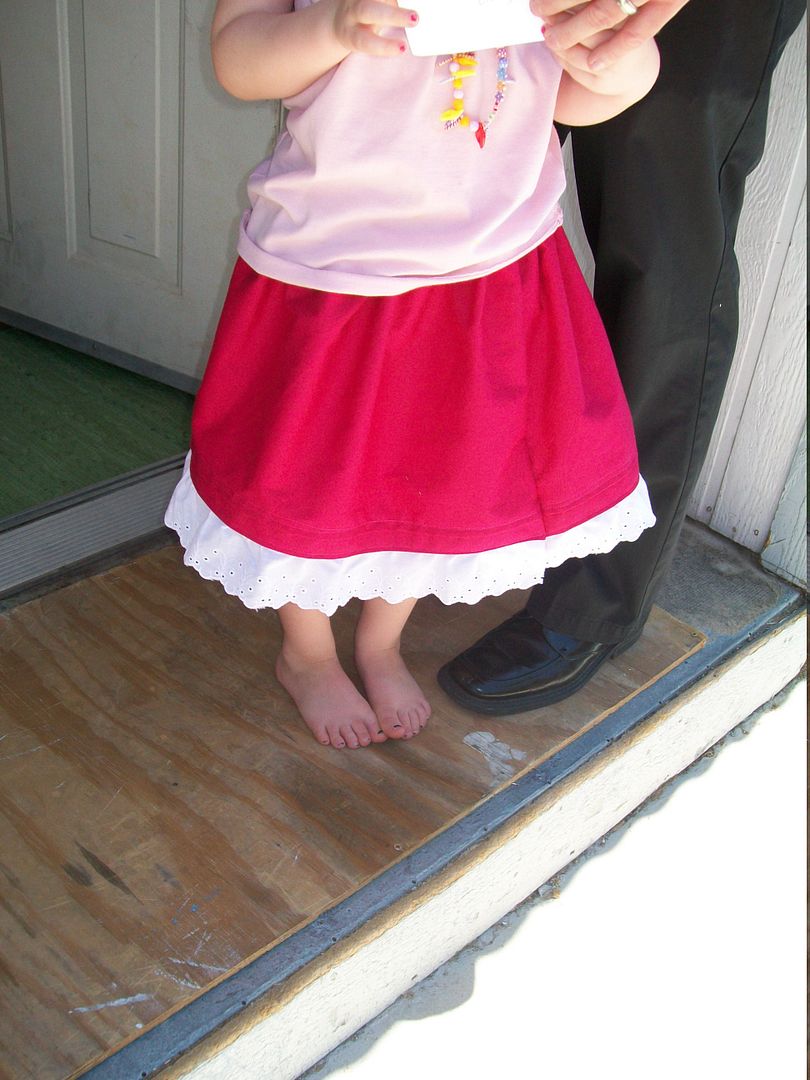 Yep we were matchy matchy at church.
So love it!!
Anywho come back later today to party it up at the Feature Friday Linky Party. Can't wait to see everything you guys have been working on:)