Today I want to show you how I added ribbon to our plain old towels to make something quite useful.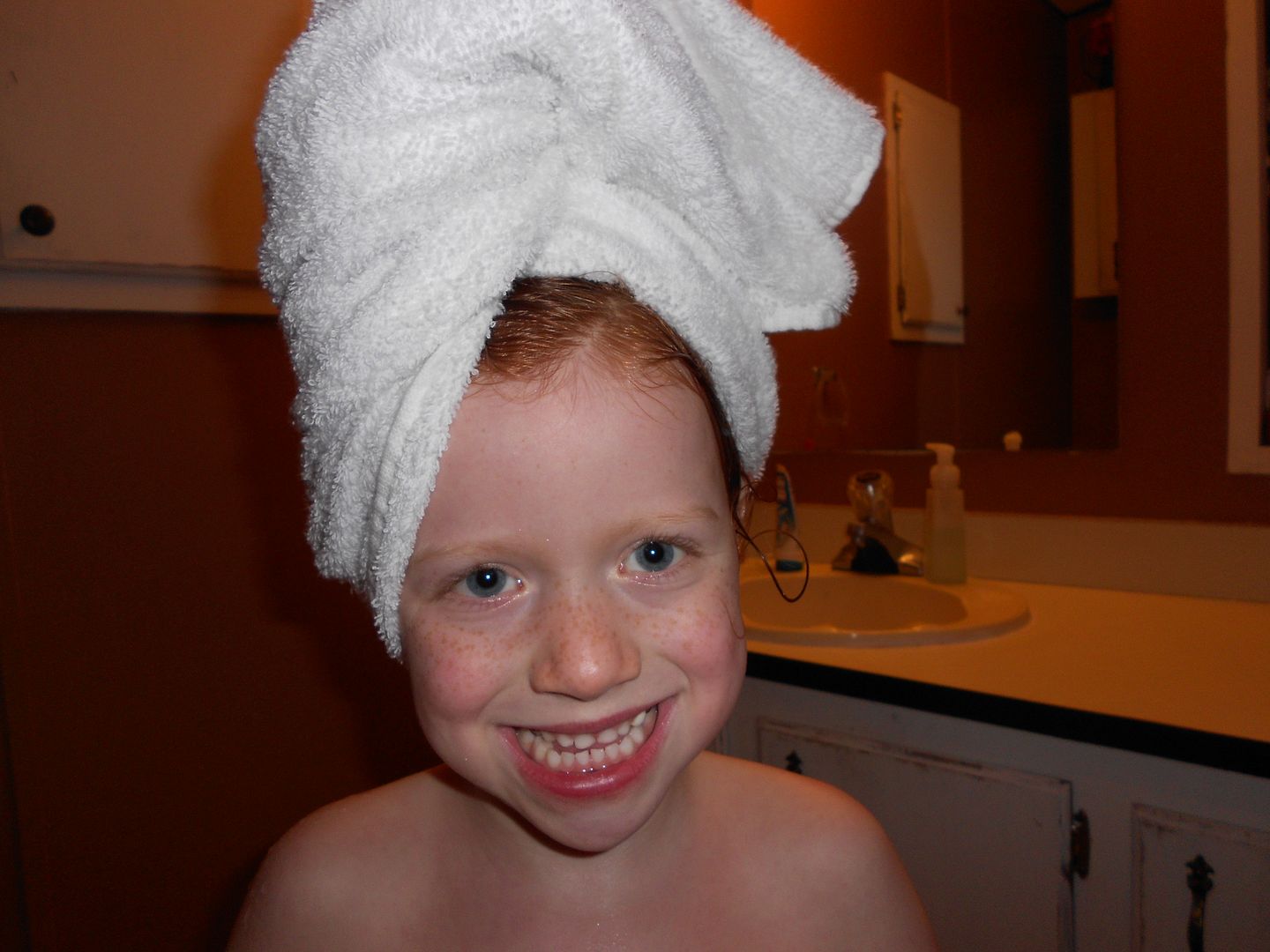 So Miss Priss is always amazed at the turban like thing I make out of a towel to hold my hair, once I have showered. She always wants me to do the same, but her poor little hair is not thick enough, nor is her head big enough. She looks like a weeble wobble when we try to wrap up her hair like Mom's. Well after much pleading for me to find away for her to be like Mommy after her shower, I came up with a solution.
I found some towels at Wal-Mart for $1.99. Normally I wouldn't buy these, since they are so thin, but they're perfect for those little noggins. I bought a few and decided to make her a head wrap for after her showers. The towel was thin enough and small enough that she would no longer be teetering over when her hair is wrapped. I added a piece of fun ribbon to the middle of the towel. All you do is fold your towel in half. This is so you know where the center of your towel is. I then sewed my ribbon in place.
I added a few hearts to the towel for fun and I was done. This was a five minute project. Boy I love those! Miss Priss loves it. She now feels Super Grown Up (her words not mine) in her towel wrap. I am now planning on making a few more. The ribbon also serves as a great hook to hang the towel when not in use. I love how fun and simple this was. Hope you can make some for your littles too!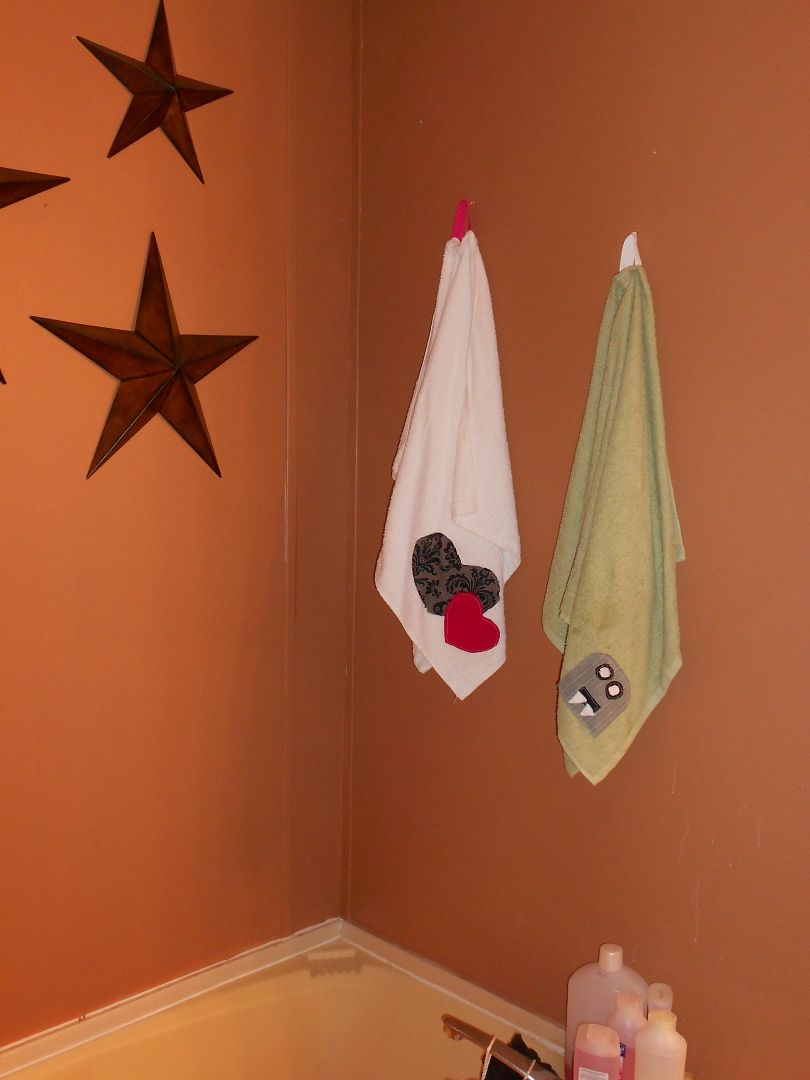 Oh and if you don't have a girl, no worries. I made one for my son. He doesn't use it for his hair, but it is still perfect for after the shower. I added a fun monster to his. Too fun!
Have a Fabulous day and
don't forget to enter for some fun prizes!