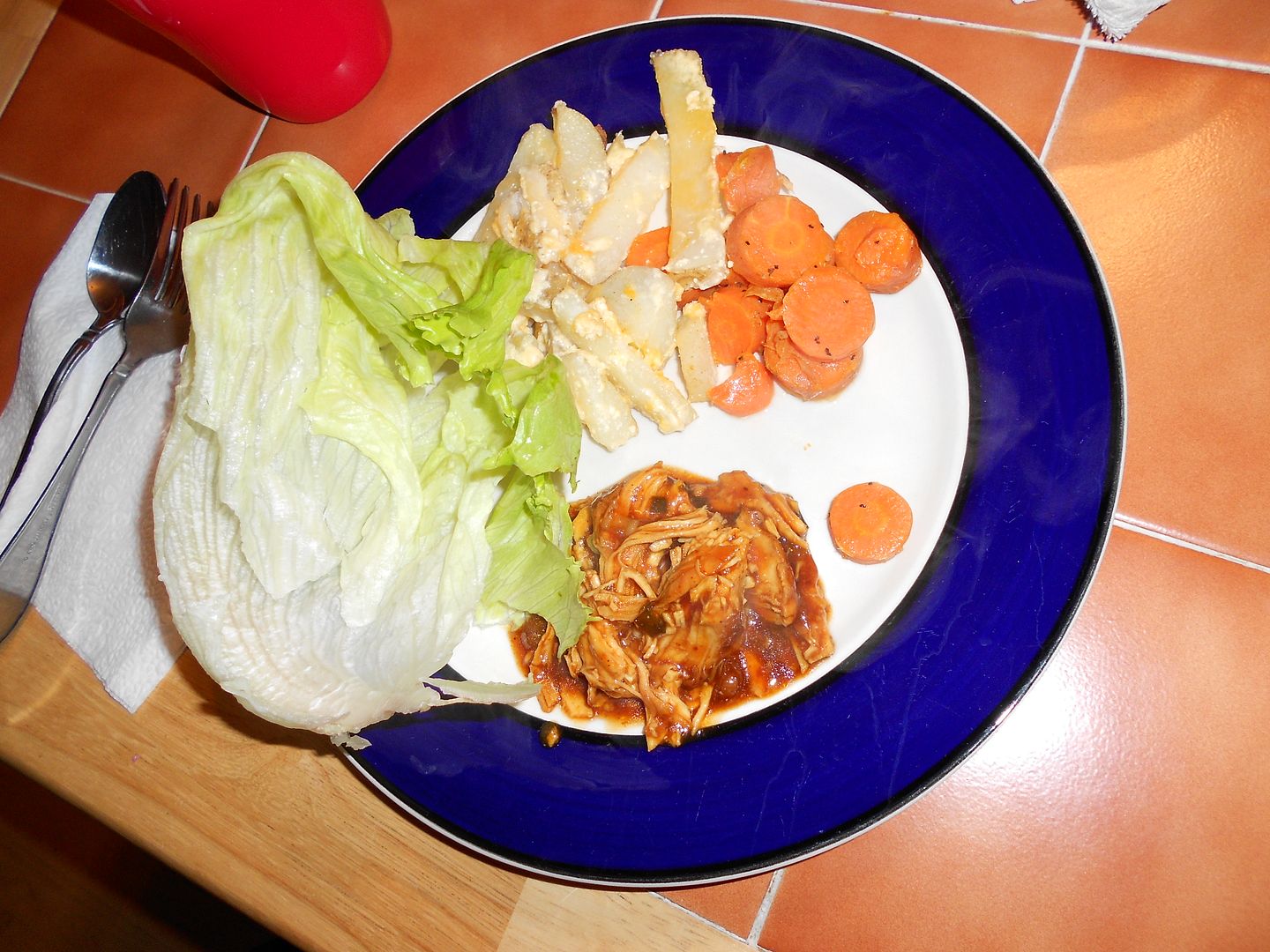 ok you will not believe how simple this recipe is. I learned of this recipe when the Hubbs and I were first married. It is so simple and a crowd favorite. We have this at least once a month. Ready for the 4 simple steps?
Step 1
Place 3-4 chicken breasts in a slow cooker
Step 2
Pour your favorite BBQ sauce* over them.
Step 3
Cook for 5-6 hours on low.
Step 4
Serve in lettuce, rolls, or over rice
I like to pair this with a steamed veggie and skillet potatoes or
mashed potatoes
.
See 4 easy steps to a home cooked meal.
I told you homemade could be easy.
*Homemade BBQ Sauce
This is a great substitute for store bought sauce.
1 can tomato sauce (8 oz.)
2 tablespoons

Worcestershire

sauce
1 tablespoon cidre vinegar
Sauté onion in butter until soft. Add remaining ingredients and stir to thoroughly combine. Let simmer over low heat for 15 minutes, stirring occasionally.
Now what homemade goodness are you making tonight?
Need help meal planning? Check out my free Weekly Menu Plans.
and my Let's Eat Section I also have great posts to help your family save money!
Cut Your Grocery Bill in Half
Freezing Your Milk
Living on $14,000 a year
How Does She Q and A
Breakfast and Lunch: Meal Planning and Saving Tips
Fresh Produce All Month Long
Save Money at Costco
Menu Planning: Pantry Staples List
Weekly Menu Plans + Printable Shopping Lists