You guys know my sponsor
Fat Quarter Shop
right? They are just too fabulous aren't they! I swear so many cute fabrics to drool over. Well I made something fabulous with some sale fabric I ordered from them. Want to see? Read on.....
I just wanted to show you a fun project I made with some fabulous fabric I got from
Fat Quarter Shop
. I even found it on sale! Seriously the best!! Miss Priss needed some book slings in her room, so I whipped some up for her a few weekends ago. These took less than 15 minutes. Start to finish. Super fast and easy. Oh and of course cute!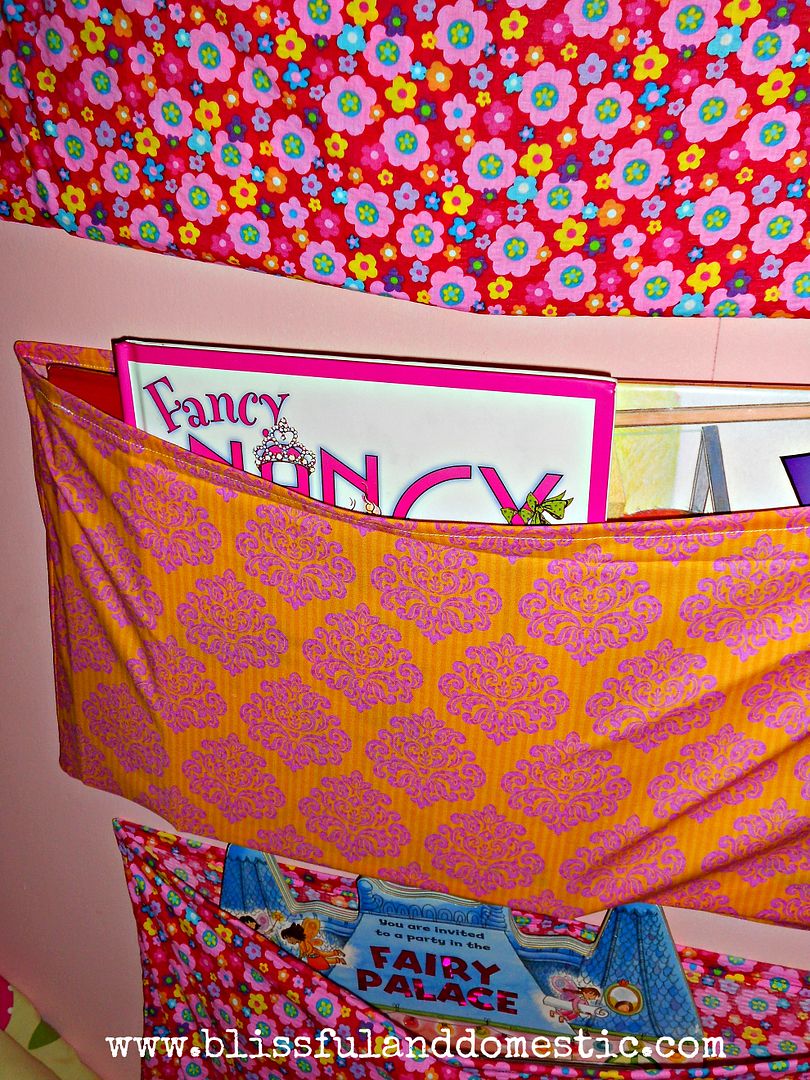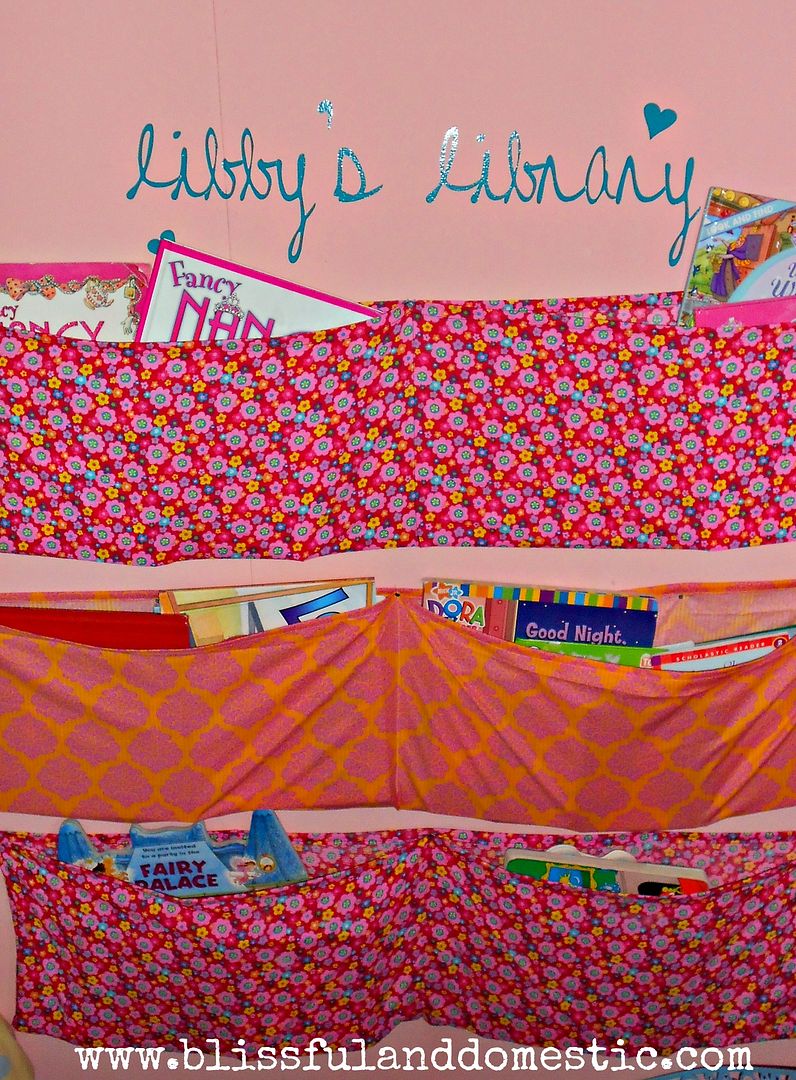 I literally measured out my length and cut a big rectangle of fabric. I then folded the rectangle in half (hot dog style) and made a huge pocket. I did a few straight stitches down the middle of each rectangle to great two pockets for each book holder. Nail it to the wall and you're done! Easy Peasy! Let me know if you have made any of these simple book slings. I'd love to see a picture. Oh and to see what other awesome fabrics are on sale, Hop on over to
Fat Quarter Shop
. Their stuff is amazing and comes super fast! I order from them all the time!

Follow me on
Facebook
Follow me on
Twitter
Browse my
Pinterest
Follow me with
BlogLovin
Send Me an
E-mail
Link up at
My Party