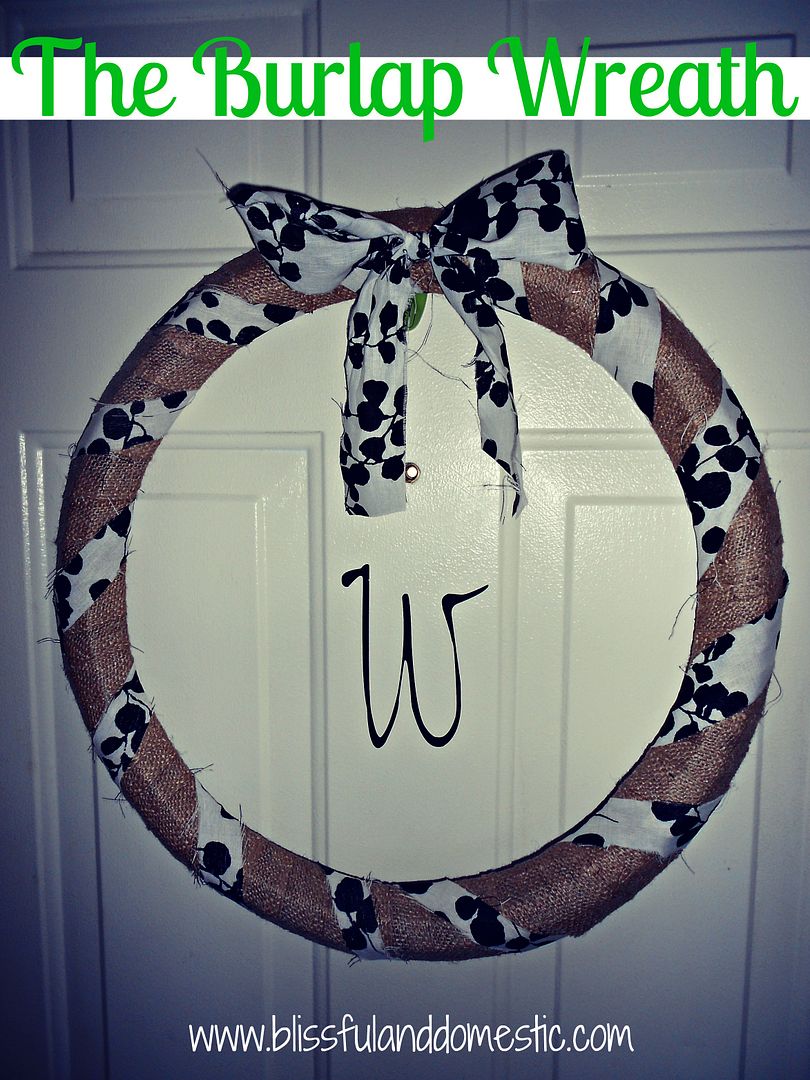 Happy Thursday lovelies! I am excited to have a fun new tutorial for you today. It feels like far to long. Recently I got a lovely package in the mail from the wonderful peeps at
BurlapFabric.com
. I was seriously beyond excited. Hubby totally thought I was off my rocker. He didn't know what to do with me.
BurlapFabric.com
is an awesome place to get burlap from.

I had been wanting to try out burlap, but I hate going to big craft stores. I am such a homebody. I love online fabric shopping. So much easier when littles are always in tow. Burlap.com has made it easy for us mamas and they have the best prices on the web!

The lovely people at
BurlapFabric.com
sent me a roll of
burlap ribbon
and
five burlap bags
. More than enough for all the projects I had in mind. Today I am going to show you how I used some of their burlap ribbon to make a fun wreath and then be on the lookout for more burlap projects in the near future. I have burlap on the brain now and have plenty of it to create with. Oh how I heart burlap right now!! It is too fun!
So first off I enlisted the help of my sisinlaw. This is Andrea. Isn't she just too dang cute?
Love this chicka to pieces!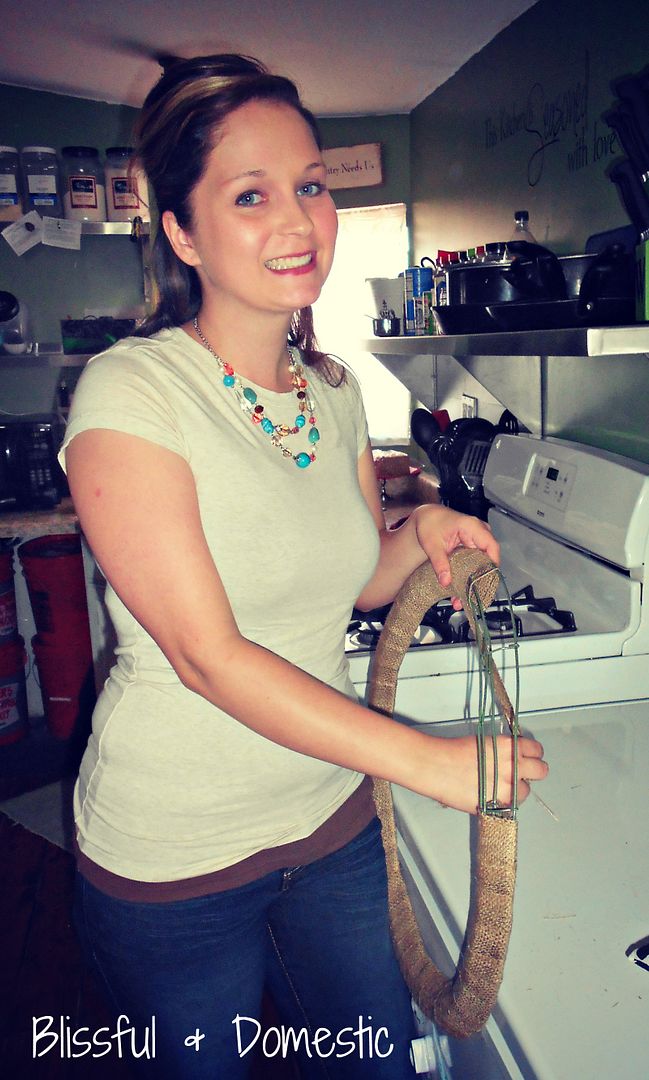 She is a crafter in training. She called and asked me to to help her make a fun wreath.
Burlap came to my mind right away and we ran with it.
The wreath form I had in my stash. I got a pack of 20 various size wreath forms at a thrift store a few months ago. Man these have come in handy! Love thrift stores. Never know what you will find.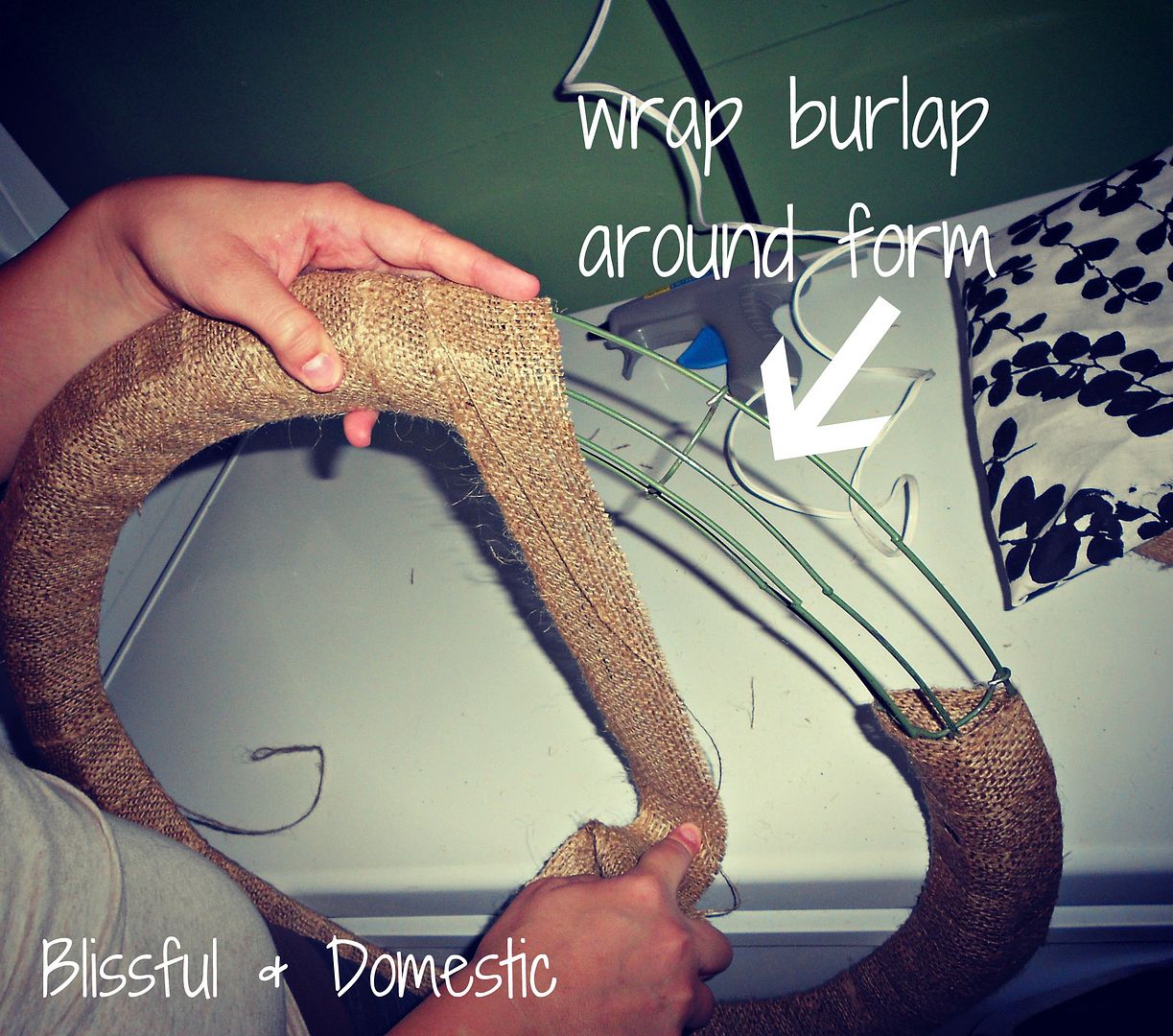 I began wrapping my burlap ribbon around my form. I love that the burlap was already in a 2" strip. Made for a quick craft project.
Once the burlap ribbon was wrapped around the wreath form, we hot glued the end in place.
Andrea had some pretty scrap fabric. It was left over from when her hubby re-did the chairs in their kitchen. Yep my bro-in-law is handy/crafty like that. He paints too!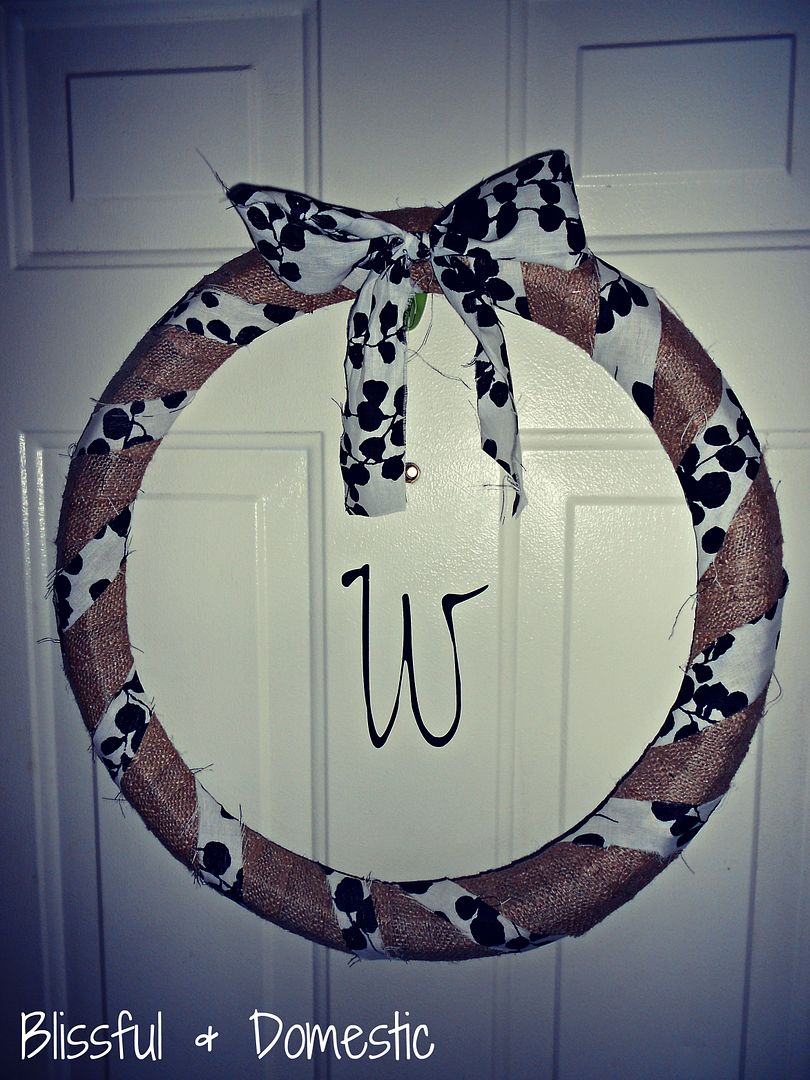 you can find the vinyl
here
in my shop.
We added a bow and attached it with hot glue.
Hang on your door and you're done. Such a simple, quick craft project.
Add some fun vinyl, from
Blissful and Domestic Vinyl Designs
and you're golden!
Want to make one of your own?
Well hop on over to
BurlapFabric.com
and snag some burlap ribbon for yourself. It also makes for simple garland projects. I have one of those coming up soon.

Happy a fabulous day!
Don't forget to link up all your summer goodness at the carnival
and come back later for our party weekend!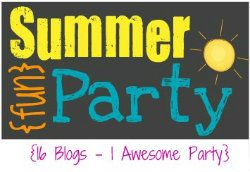 It will be a blast!
Follow me on
Facebook
Follow me on
Twitter
Browse my
Pinterest
Follow me with
BlogLovin
Send Me an
E-mail
Link up at
My Party