Hi there! Are you ready to learn some more money saving tips? Well today I have another great post for ya. I am telling you how you can not only have fresh produce all month long, but save money at the same time. You with me? Well lets get started.....
So as you know I do once a month shopping.
You can find out how I do that here.
When I said I go once a month, I meant it. Meaning I buy my produce for the month. Yep I make my produce last for 28-31 days, depending on how long the month is. I know it seems absolutely bananas right? No pun intended:) Well I am going to take you through my process of how I make this work. Everything is a process with me. Remember I have been fine tuning this process for over 2 years. It is really simple when it is all laid out. It only takes a little bit of planning and effort, but it is so worth it in the long run. I always try to remember that the less I go to the store, the more we save. This is true because then I am not making frequent trips to the store purchasing things we really do have to have this month. This is what works for our family. I hope you will find it helpful.
When I am in the grocery aisle I look at the prices. I have a run down of prices in my head. I have done this so much that I can basically compare the prices in my head. I know the "good" price I like to get my produce for and I only buy it if it is in within that price range. This is a big deal. I know sometimes we can go to the store and just purchase what sounds good. Remember that fruit is seasonal. It you are buying fresh corn in the spring, then you know you will be paying a pretty penny for it. It is not worth it. Only buy what is on sale and in season. Bring your adds to the store with you and try to start keeping a little notebook in your purse. This way you can start recording the prices of produce. Over time you can see what are the best prices. Eventually you will have this down and not need the notebook anymore. I started out with a notebook and it helped heaps! Also places like Wal-Mart price match. If you see an item for cheaper at another store, bring in the add and show them at checkout. They will give you the item for that price. So for example, if you saw they were selling milk for $3.00 at Wal-Mart, but another store advertised it for $2.48, show them the add and they will give you the lower price. I do this sometimes too when I shop there. It rocks!
Back to the produce aisle.....
As I browse the selections I may see a great sale. For instance, watermelon was recently $.14 cents a pound. I ended up getting a 15 pound watermelon for a little over $2. I was beyond excited! I ended up bringing this cut up watermelon to two family dinners and was able to have some left over in my fridge for us to snack on and put in smoothies. I have also had great luck lately with strawberries. They are in season and are typically on sale, at great prices, around now. I just saw a 2 pound tub of strawberries for $1.50 I bought about 4 of them. So now your question for me must be, "How the heck will you eat 8 lbs. of strawberries before they go bad?" Well the answer is simple. I won't. I literally couldn't eat that many strawberries without actually turning into one. So what do I do? Well only what I do with everything..... I freeze them. Just like I
freeze my milk
, so we have it all month long, I do the same thing with fruits and veggies.
I bring all my fruits and veggies home and they get a good washing. I then cut off the stems and such. I place them in labeled freezer bags, seal, and then toss in the freezer. I bag them according to what I will do with them. I currently have a full bag of strawberries in my freezer. I will thaw these out later in the month and have strawberries in our oatmeal, put in baked goods, over our pancakes and waffles, and on crepes. My kids also love frozen berries in smoothies or just to snack on straight out of the freezer with some whip cream. I do this to all my fruits and veggies. Well, all the ones that are only fresh for a limited time. Fruits like bananas, berries, peaches, pairs, mangoes, and kiwis are what I call soft fruits. They damage and bruise easily. These fruits would not last all month long in a fridge. That is why I chop them up and freeze them. This allows my family to have fresh berries and such all month long. Smoothies are one of our favorite snacks. We just throw some milk and a handful of frozen fruit into the blender. It takes less than 5 minutes and then my kids have a healthy snack or a side to go with breakfast or lunch. Smoothies are our favorite!
We also use leftover melon and fruit to make homemade Popsicles. I am going to post about this one soon.
I freeze raw veggies too! Carrots, celery, bell peppers, yellow onions, green onions, and potatoes. The only veggies I don't freeze are spinach, lettuce, cabbage, cucumbers, zucchini, and tomatoes. These get soggy if frozen. Everything else I have tried has worked out great! I clean, chop, and bag these babies. I also buy those bags of raw baby carrots (when on sale) and put them straight into the freezer. Then I add them to stews and such during the week in my crock-pot. Bell peppers and onions are diced and I add handfuls to my recipes to add flavor. This helps speed up my dinner prep and then I can add freshness to my recipes all month long. I love it! I try to get us eating our veggies anyway I can. So the more I can add to our dinners, the better!
So let me take you through this one more time how I freeze my veggies.....
I bring home my veggies and fruit and they get a good washing in the sink
I bring out the cutting board and get to cutting. I chop everything up at once, so then I don't have to worry about it later in the month. Grocery shopping days are full and busy, but then I don't have to worry or stress about it the rest of the month. One day of hard work is worth it. Also I like to make sure my fruits and veggies are as fresh as can be when I am freezing them.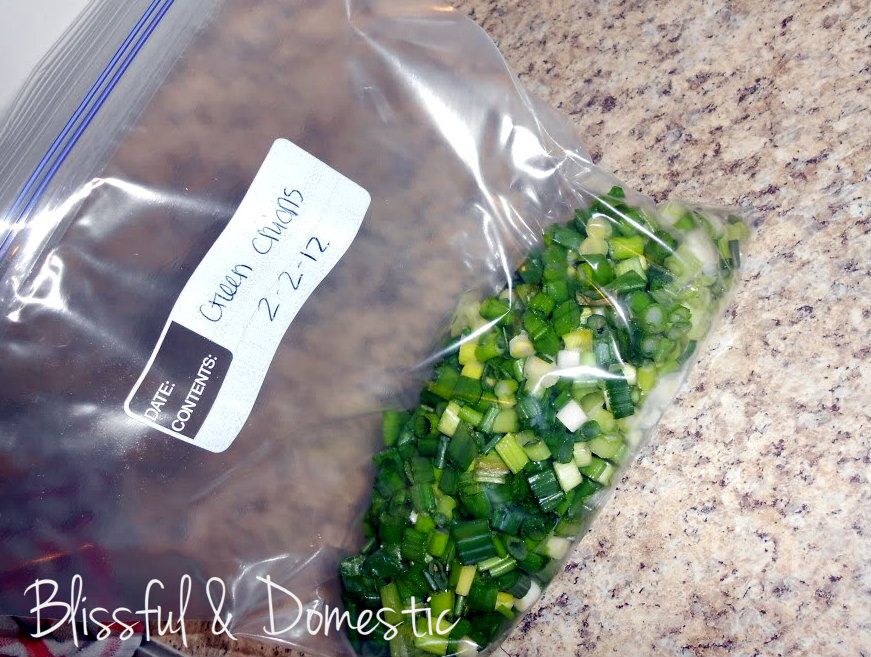 I bag them, label and date them, and then toss them in the freezer.
Easy Peasy.
Now don't worry I don't freeze all of the yummy fruits and veggies I buy. I only freeze the extras. The ones I know we will not be able to eat before they start to lose their freshness. The rest of the fruit and vegetables that are left, either on the counter or in the fridge, are used to snack on or are included in my meal plan. I use them with breakfast and lunch as side dishes. We typically eat our grapes, bananas, berries, avocados, lettuce, and tomatoes in the beginning of the month. I will plan meals that have salads as a side or as a main dish in the beginning of the month. For instance I have two heads of lettuce in my fridge right now. This upcoming week we will be having
BBQ Chicken Lettuce Wraps
, chef salad, and such for dinner. I want to make sure I incorporate all those fresh veggies into my meal planning this week. We will also do lettuce and tomatoes on our sandwiches. Yum!
Fruits like apples and oranges can last all month long and are still fresh until the end of the month. This is also the same for some veggies like celery and carrots. These vegetables we don't eat until later in the month. They will last, so I try to not offer them to my littles until after the middle of the month.
Eating our fruits and veggies in order saves money. It allows us to shop once a month and still eat healthy. I even made you a quick cheat sheet up above. Gives you an idea of what types of fruits and veggies should be eaten each week during the month. If I notice something needs to be eaten, then I will browse my cookbooks for a recipe with that item. I then incorporate it into a current menu planned meal, or we will have it with a breakfast or lunch item. I just try to be aware of what is in my fridge. Wasted fruit and veggies, means wasted money and I hate that! Because of that, I stay on top of how everything is in my fridge. Be aware and use up what you got. Make sense?
I am also that lady in the family who will take home others leftovers from parties. I have no problem using up my siblings leftovers when they don't want to. Free food folks! I have a veggie tray in my fridge now from my nephews birthday party. My sisinlaw didn't want it, so I took it. I plan to juice them and add them to smoothies tomorrow. I am excited for that! Delish!
So there you have it. I hope that all made sense. Pretty simple right? Freezing your veggies and eating them in order is key to making your
once a month shopping
work for you. I know many of you have been filling my inbox with requests for this post. I hope it answered all your questions. I have many more ideas for saving money, which I will continue to share over the next few weeks. I love writing and sharing with all you lovely readers. You are all so encouraging. The only thing I do ask is please make sure you leave your e-mail in your comment if you want a reply. Many have left sweet comments and questions, but I have no way to reply. It breaks this bloggers heart. So add that e-mail and I will write back to you. Thanks lovelies!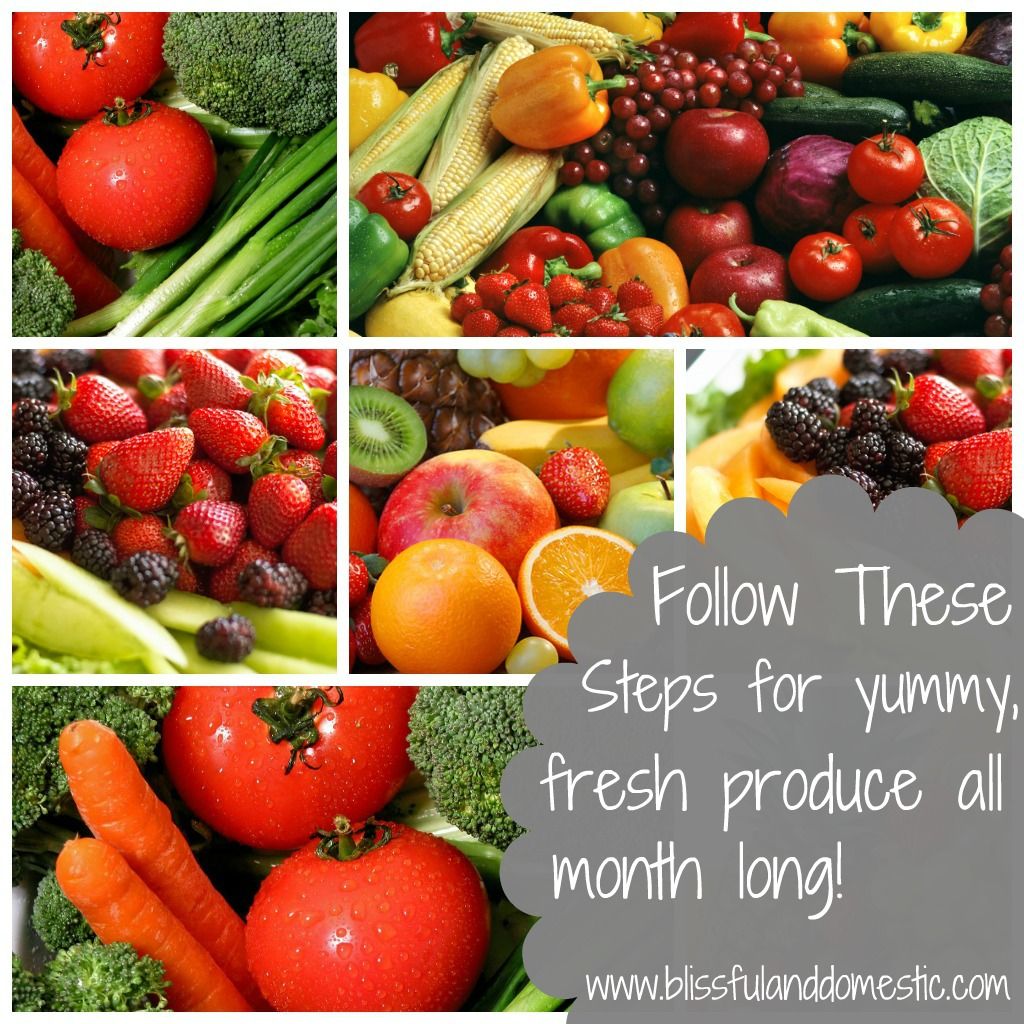 Happy Saving Today Lovelies!
Check out my money saving tips on youtube!
and purchase me book HERE on Amazon :)
If you have any questions shoot me an e-mail.
with your e-mail address included
Want to find out more ways to save money?
Check out some of my other posts:
Cut Your Grocery Bill in Half
Freezing Your Milk
Living on $14,000 a year
How Does She Q and A
Breakfast and Lunch: Meal Planning and Saving Tips
Fresh Produce All Month Long
Save Money at Costco
Menu Planning: Pantry Staples List
Weekly Menu Plans + Printable Shopping Lists
I also love these books for great money saving inspiration