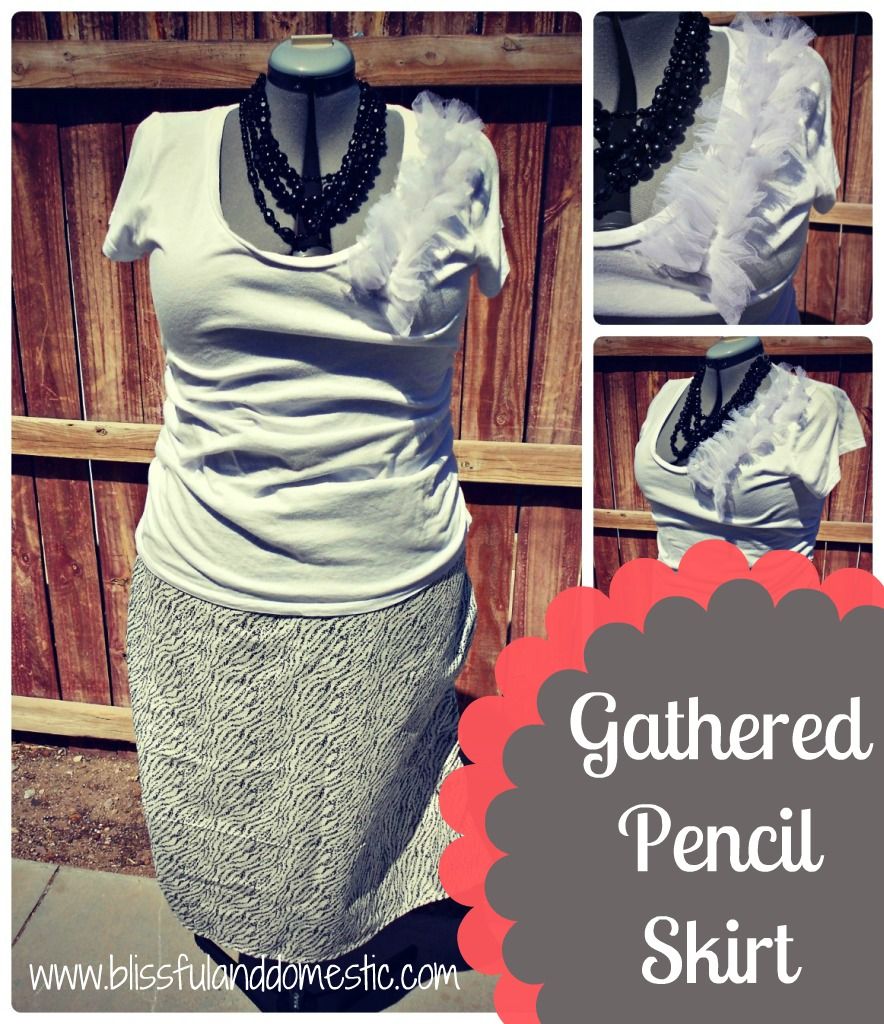 Today I decided to take a break from being in the kitchen and share a sewing project I recently finished. I was able to guest post on
The Ribbon Retreat Blog
a month ago. I shared how I made my Gathered Pencil Skirt I am super excited to share it and seriously hope you all get a chance to make one. It is super fun and oh so comfy. Anyways enjoy lovelies!
Let's get those fancy pants supplies ready....
You Will Need
One
14" White Zipper
White Thread
3 yards Fabric
(I used a selection from The Ribbon
Retreat's Free Spirit Line)
Before we get started I do have a bit of a sidenote.
I am a curvy, plus size gal. This means I had to use a bit more fabric than normal to cover these hips. If you are thinner, measure around your biggest part (waist or hips), whatever that measures add a few inches for a seam allowance and then you will know how much fabric you will need to make your own super cute pencil skirt.
Now that we have that settled let's make our skirt Lovelies.
Directions

After I gathered my supplies, I found a
simple pencil skirt
, which I knew fit me very well. I love the fit of this skirt and wanted my new skirt to fit the same. I placed my pink skirt down on my fabric and used it as my pattern. My 3 yards of fabric were folded in half like a hamburger. I gave myself about 2 inches for the seam. We will be gathering in the sides, so you want a bigger than normal seam allowance. Also give yourself a few inches on the bottom, since the gathering on the side will make the hem shorter.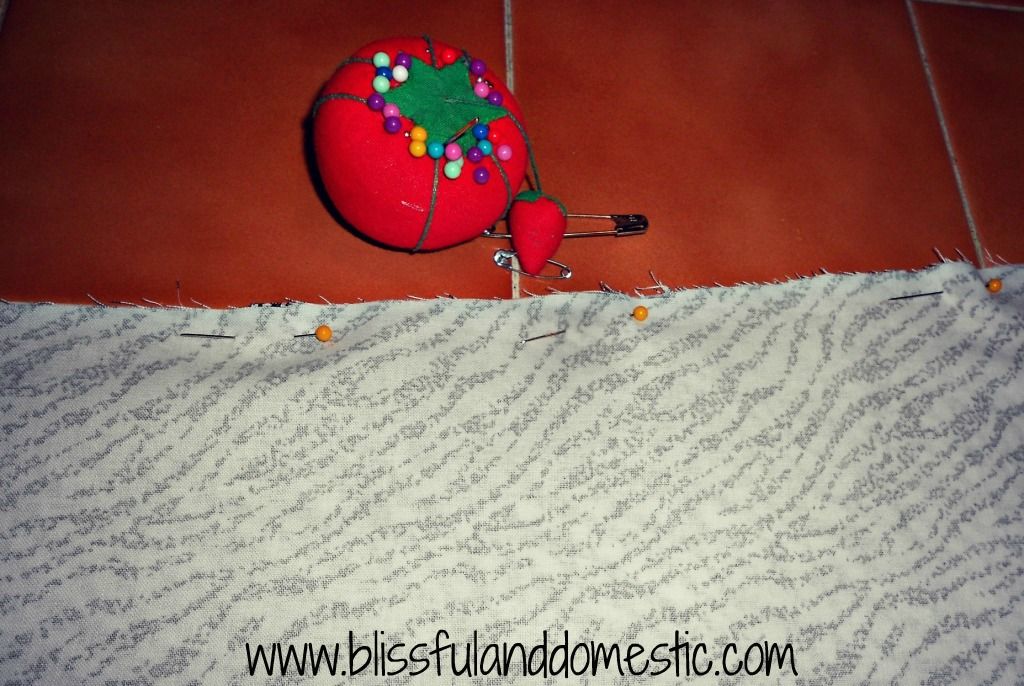 Next pin the right sides of the fabric together.
The right side of the fabric is the pretty side you want to see.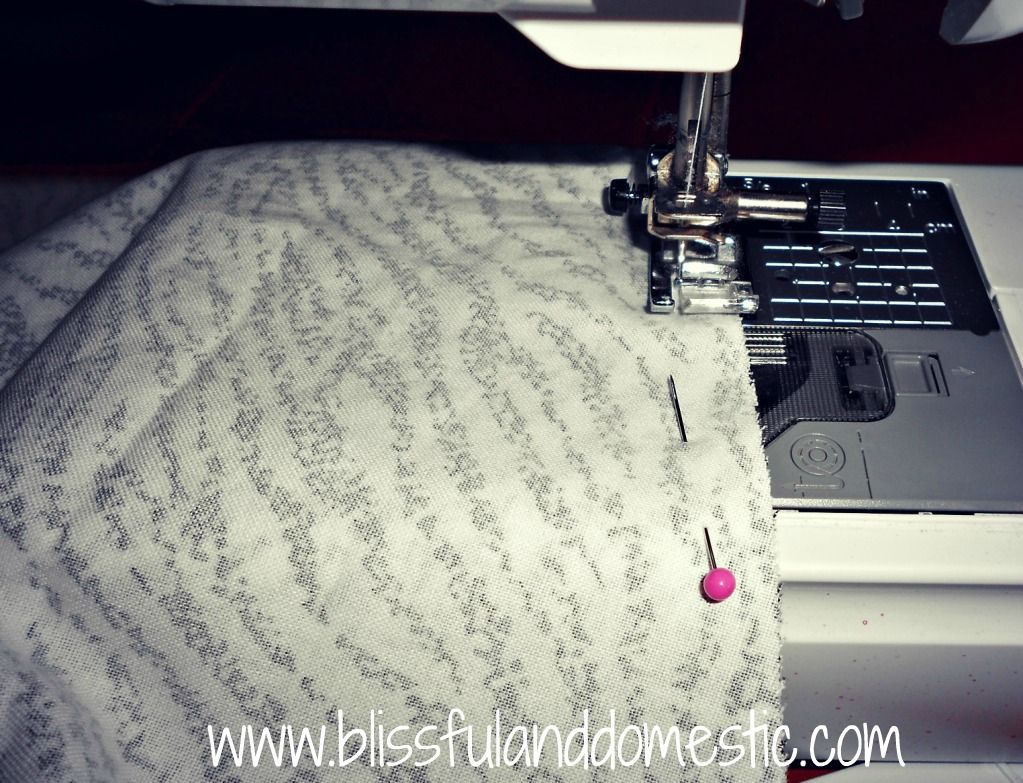 Sew up your pinned sides of your skirt. Now comes the fun part. You are going to go over your side seams again with a gathering stitch or running stitch.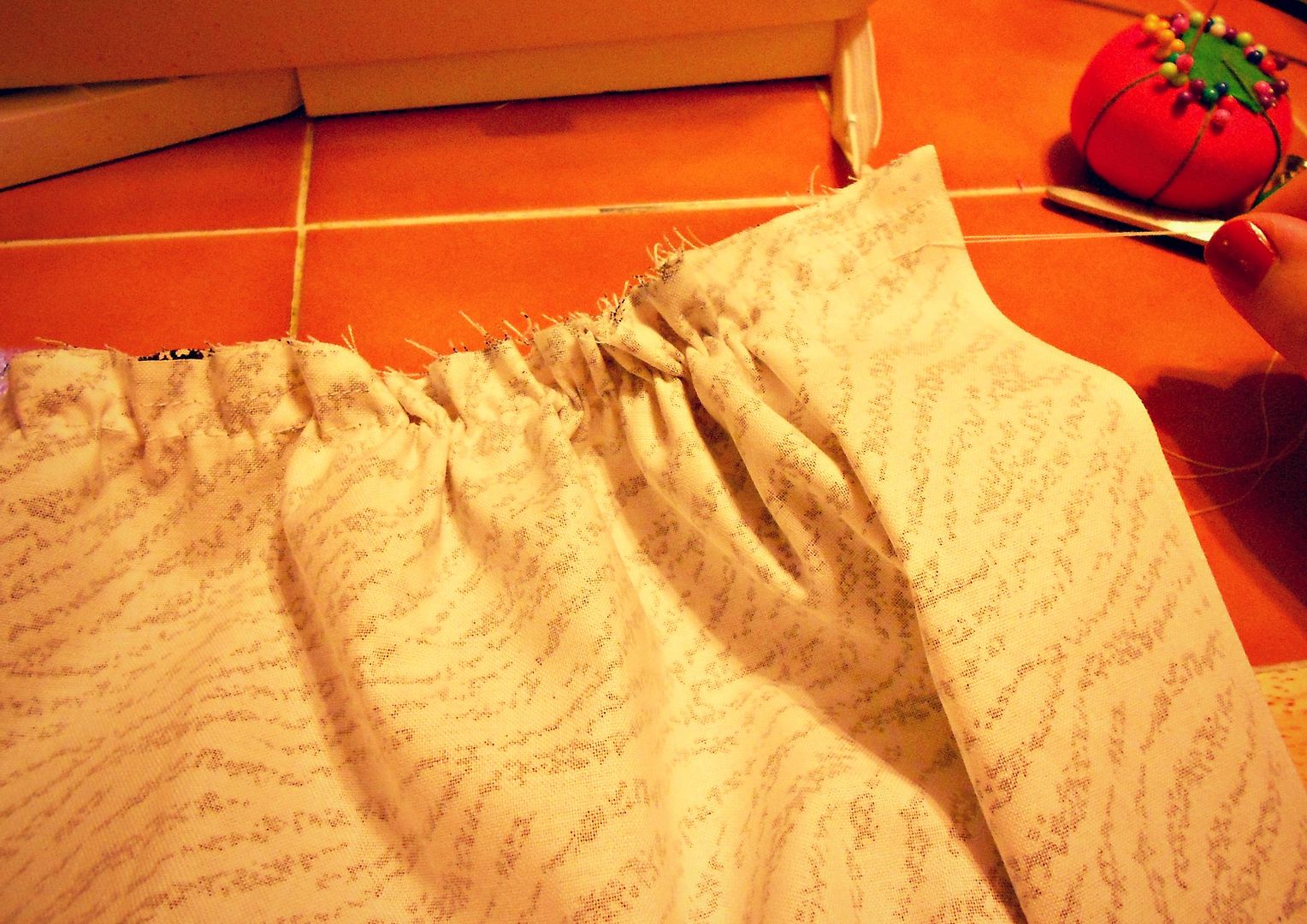 Once you have completed your running stitch, you will begin pulling the top thread, so your fabric begins to bunch together, creating a gathering effect. When you right side out your fabric you will see it. I have an arrow pointing to the gathering effect in the picture below.
Do this step on both sides of your skirt. I measured from my natural waist to below my knee. This is where I like my skirts to fall. Pick your length and gather your sides up to that point.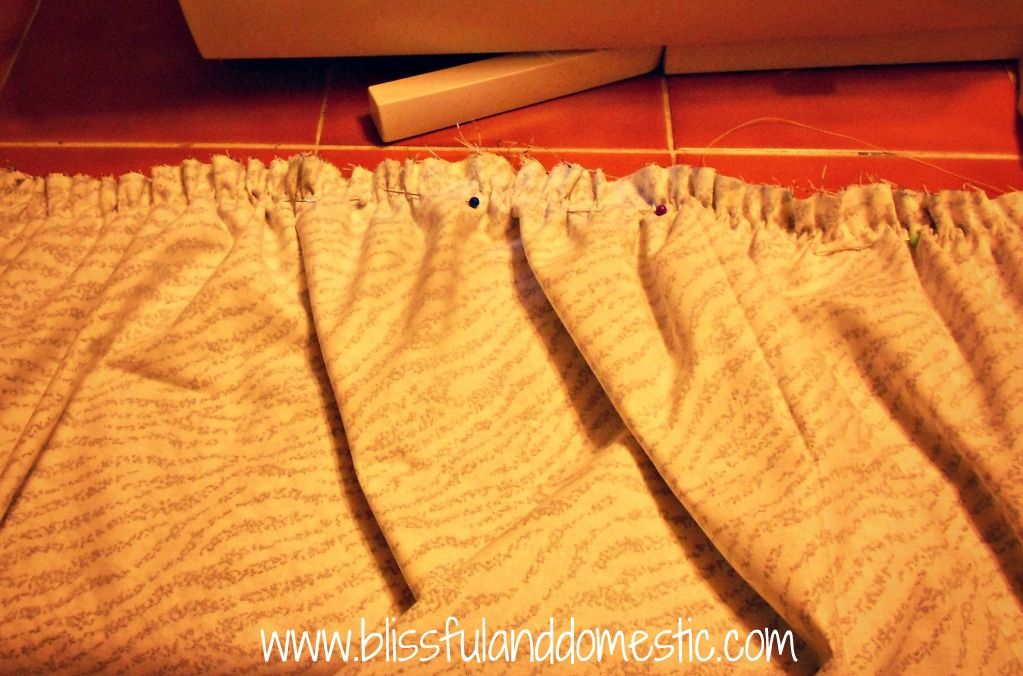 Now do another straight stitch over your running stitch on each side of your skirt.
This will lock the gathering into place.
Now that your sides are secured, it is time to move onto the waist. Since I didn't use a stretchy fabric, I needed to add a zipper. Adding a zipper is not as difficult as it may seem. My sewing machine manual actually has a step by step tutorial for you. Most zippers come with instructions as well. They make it very user friendly, which I am all about.

I folded over my waistband first. Tucking in the raw edge and sewing. I then pinned my zipper to the back of my skirt. Use some measuring tape for this one. Nobody likes a crooked zipper, trust me. Sew up each side of the zipper, removing the pins as you go. Once your zipper is sewn into place, you can gentle take a seam ripper and run it down the center of the zipper. This cuts the fabric, making room for the zipper to open. I have a tutorial for it
here
.
All that is left is the hem. Definitely try on your skirt first and look in a mirror or put it on a dress form, if you have one. Because of the gathering on the sides, your skirt will naturally want to pull out at the bottom. I corrected this when doing my hem. Your hem will be even in the front, but will rise a bit on the sides.
(See picture above)
. Once your hem is in place, you can enjoy your skirt.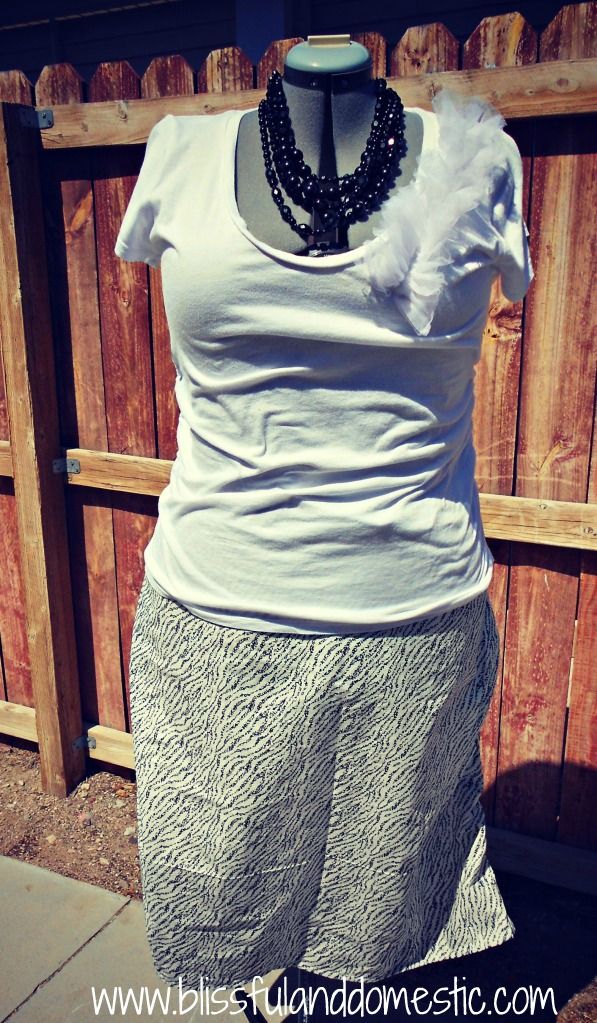 Excuse the right side of my skirt.
The wind was not my friend during picture time.
This skirt is pretty straight forward and has so many possibilities when it comes to fabric. You could stick to different cotton blends or even go for a stretch knit fabric. It is super comfy and looks perfect with a fancy necklace, heels, and my
Frilly Shirt.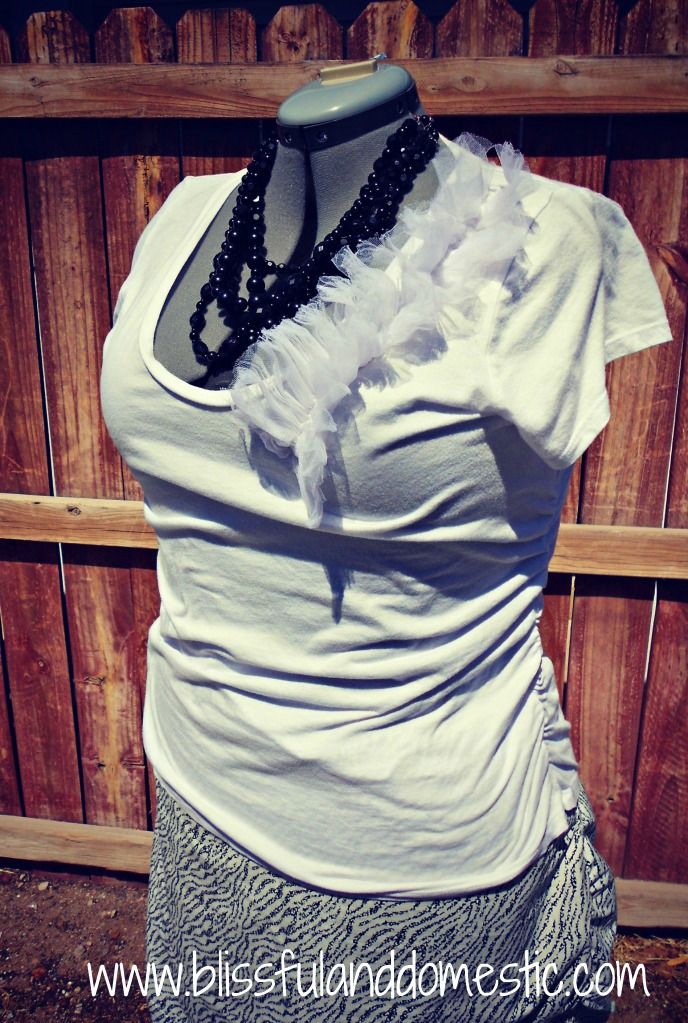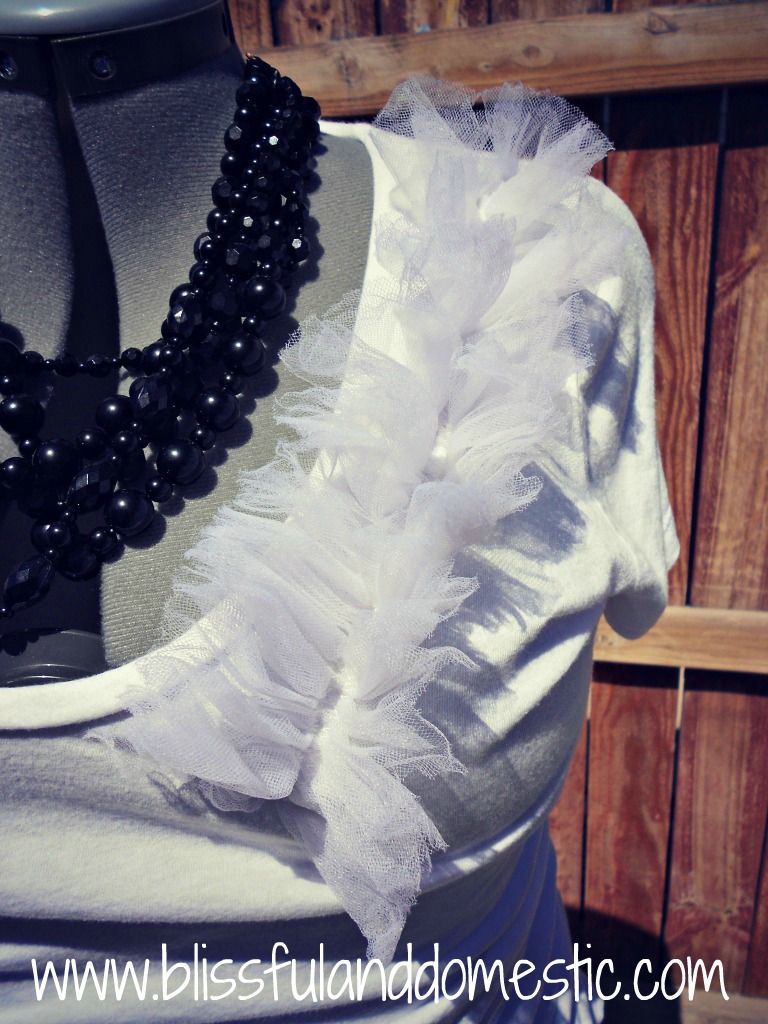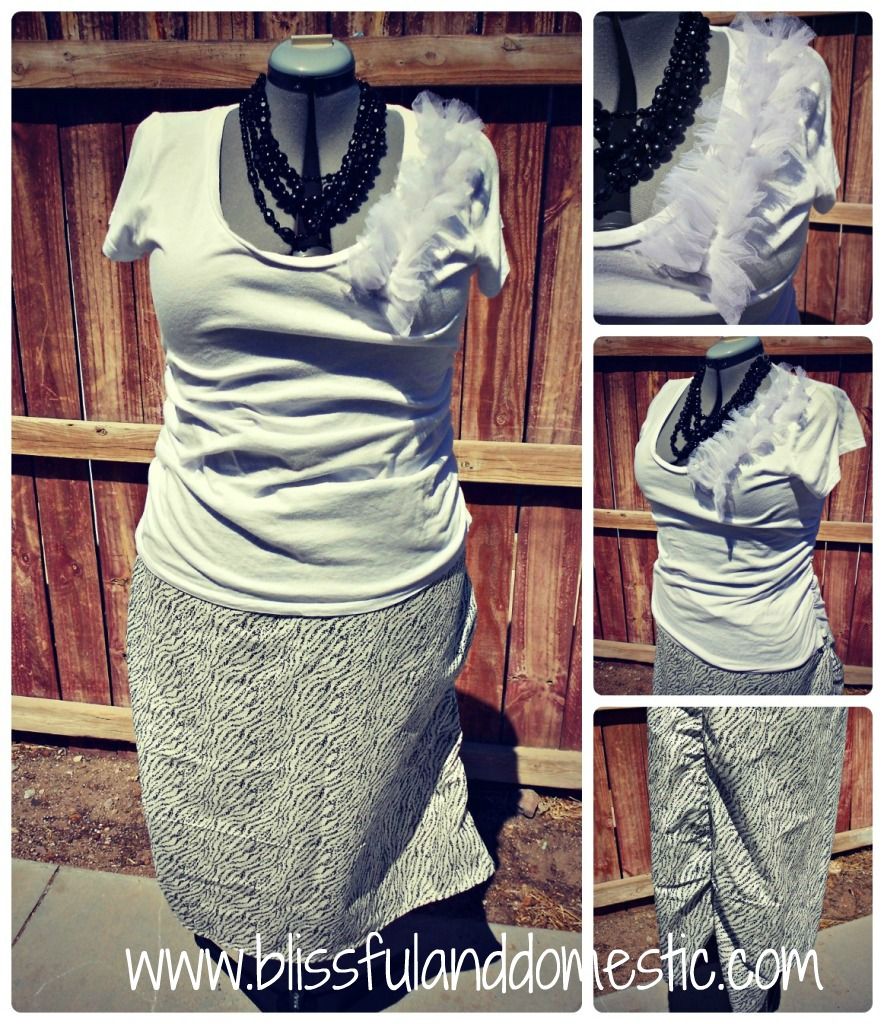 Thanks so much for stopping by today.
Check out more of my tutorials HERE.
Have a Fabulous Day!
Follow me on
Facebook
Follow me on
Twitter
Browse my
Pinterest
Follow me with
BlogLovin
Send Me an
E-mail
Link up at
My Party