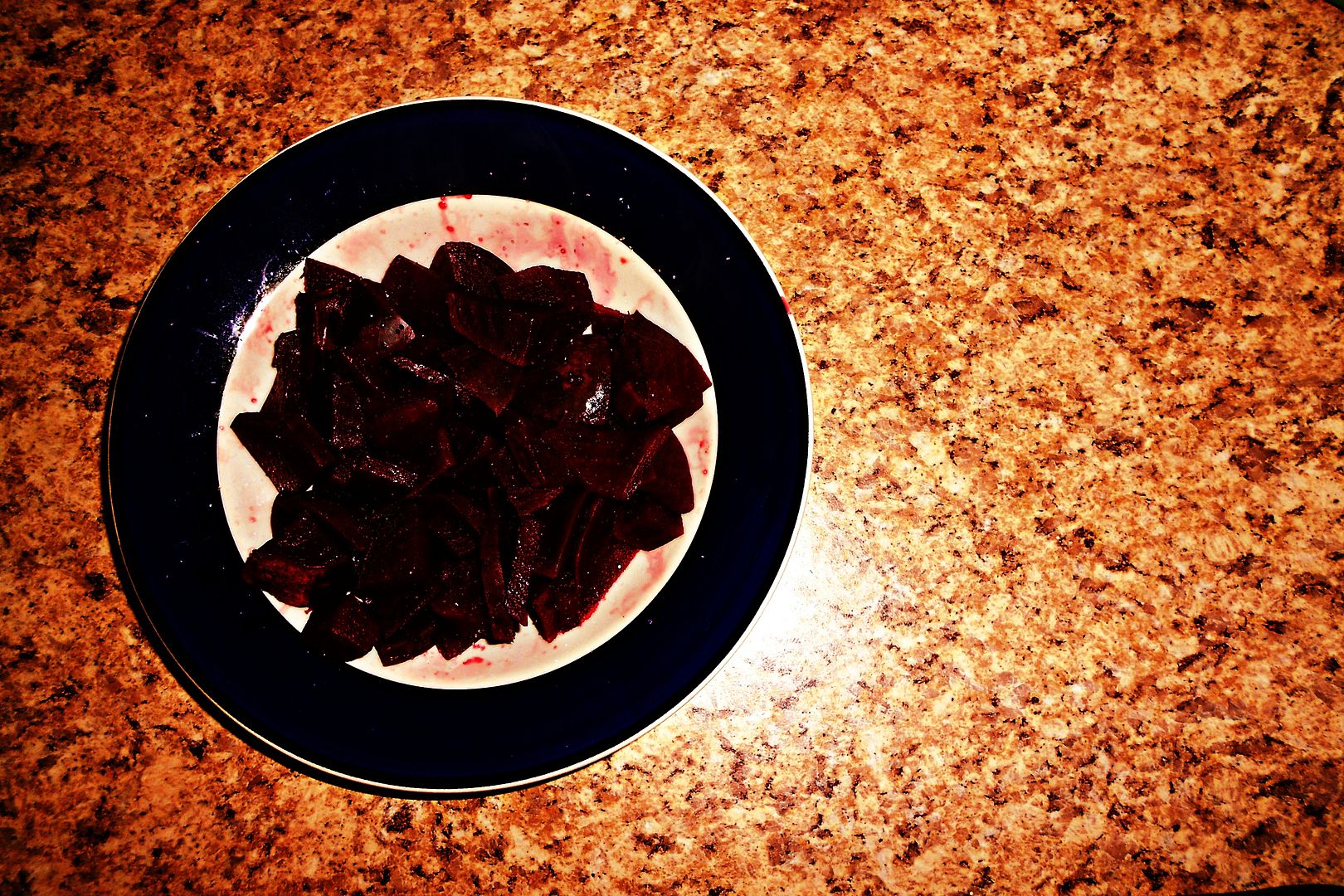 If you asked me a month ago if I liked beets I would have made a stink face and let you know how absolutely disgusting I thought they were. Then I received a few beets in
my basket
and realized I would have to get over my groused out opinion of beets. The truth was I had never actually tried beets. I was just being 5 and sticking my nose in the air at something new. Yes even us adults can bring out a 5 year old attitude sometimes. I tried beet chips first and realized I actually liked them. Hubby and Bubba did too. Since my stink face towards beets was softening, I decided to try them again this wek. I cooked them in the pressure cooker. I paired them with some yummy pasta and they were actually yummy. Who knew! So what is the moral of my story today? Try it and you just might like it. It worked for me. Want to try some beets of your own?
Here's how I did mine.....with the pressure cooker
Give your beets a good wash under the faucet. Slice both ends off of the beets. Leave the skin on if you want. I did, but I kind of have this thing..... I hate peeling veggies and I hear it is good to keep the skin on your veggies.You know extra nutrients and all :) Cut your beets into chunks and place into your pressure cooker.
Use your cooking rack.
Add 2 cups of water. Place your lid on your pressure cooker and turn your stove onto a high heat setting. Once your vent pipe begins rocking gently, set your timer for 15 minutes. Once beets are cooked, turn off the heat.
Quickly cool down your beets
, sprinkle with a pinch or two of salt. Enjoy!
Print Recipe
HERE
Check out more pressure cooker recipes
here
.
Learn how to use a pressure cooker
HERE
.
Follow me on
Facebook
Follow me on
Twitter
Browse my
Pinterest