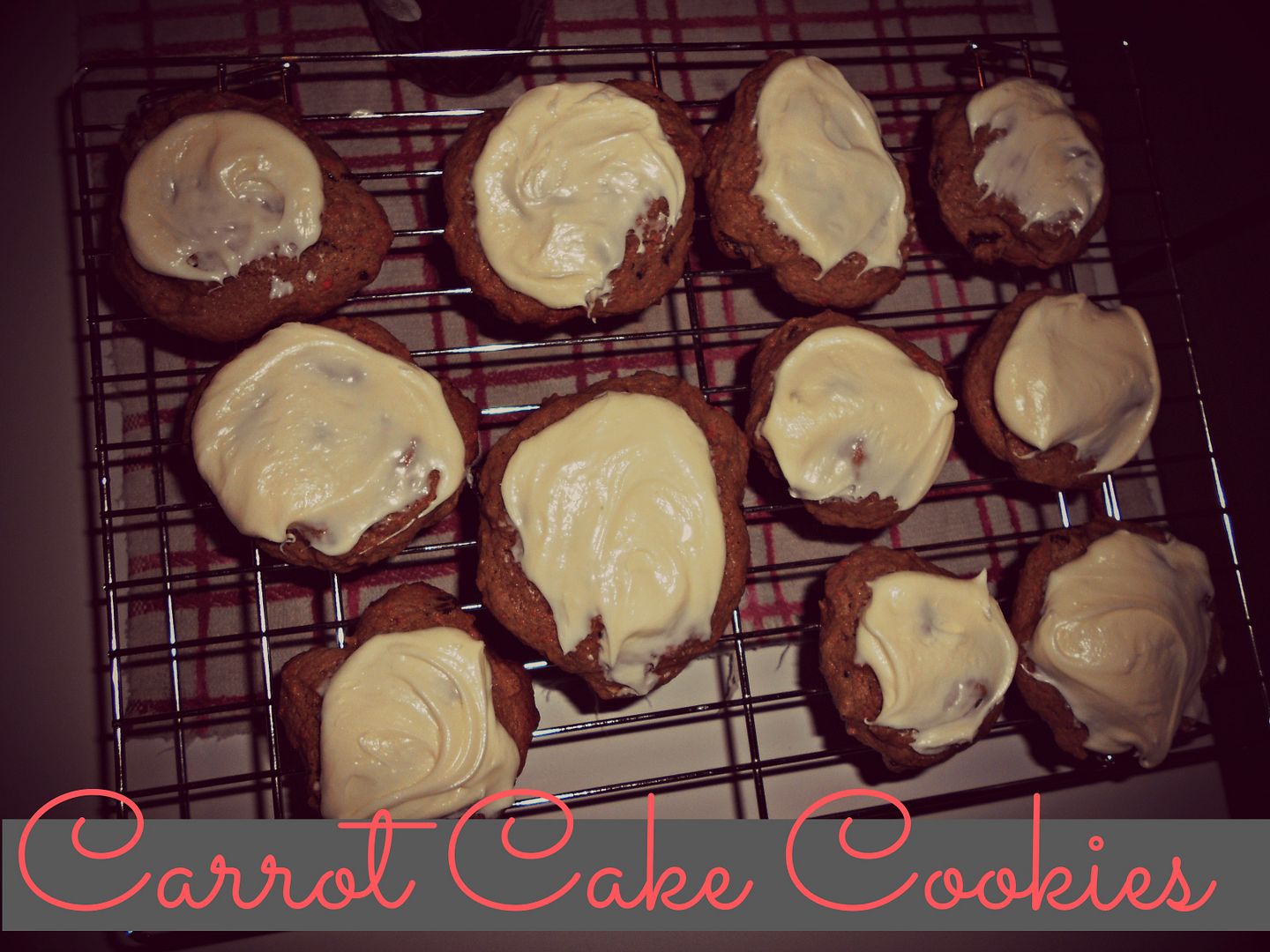 After I made my
Semi-Homemade Peanut-butter Cup Cake
, I thought I needed to keep some of that semi-homemade goodness going. I love going homemade, whether it is full on or just part of the way. Either way I am creating something for my family, which I love. The other night I had a hangaring for some carrot cake, but I definitely didn't feel like baking a cake. I checked in my pantry and food storage to see what I had on hand. I came back with 1 box of carrot cake mix, applesauce, and raisins. Yep this would work just fine. I added the cake mix, 2/4 cup of applesauce, 1/2 cup vegetable oil, and 1 cup of raisins. I mixed everything in my mixer and then dropped spoonfuls onto my baking sheet. I baked them for 15 minutes. Once they were cooled, I topped each cookie with a dollop of icing. If you want to make your icing from scratch you could try out
my butter-cream icing.
It is really yummy.
Carrot Cake Cookies
1 box of carrot cake mix
1/2 cup applesauce
1/2 cup oil
1 cup raisins
Mix all ingredients in your mixer. Spoon onto baking sheet.
Bake at 350' for 15 minutes. Once cooled add a dollop of icing.
Enjoy Lovelies!
XO Danielle