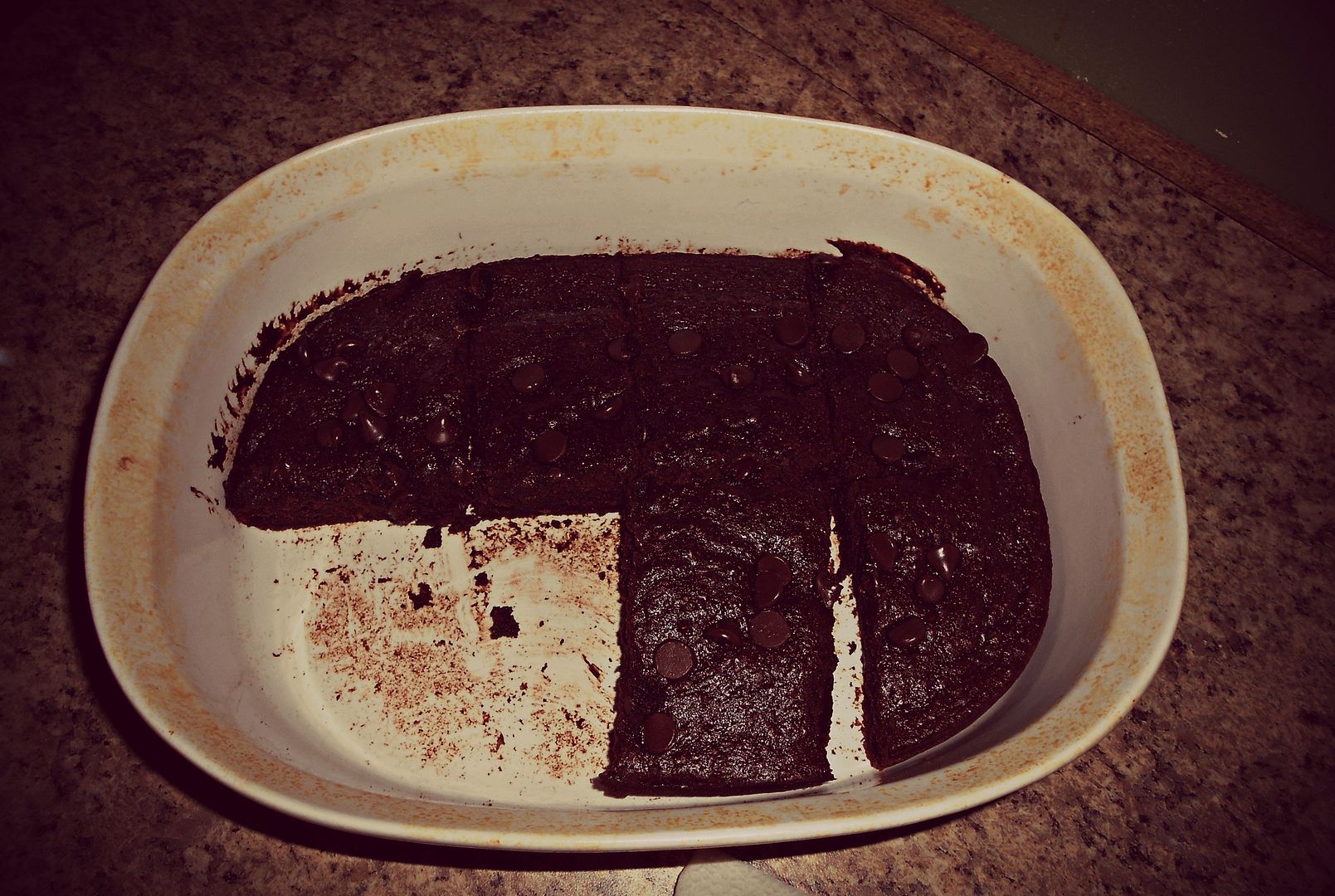 A while ago I had a friend who moved. Before she moved she gave us a lot of her food storage. There were many cake and brownie mixes in there, which I have been using to create some of these
Semi-Homemade Recipes
for you.
These semi-homemade brownies are perfect for bringing on a picnic. We brought these when we went to the
Springs Preserve
last week. I made them in the morning, since they are super quick to make.
I took 1 box of brownie mix and combined it with chocolate chips, applesauce, and 1 egg called for on the box. I left out the oil. I baked it according to the package directions. It is such a scrumptious, moist treat. I also love that I get to sneak some fruit into that family of mine. I am like a super spy! haha...well not really, but you get what I mean.
1 box brownie mix
1/4 cup water
1/4 cup applesauce
1 egg*
1/4 cup chocolate chips
Bake according to package directions.
*1 tablespoon ground flax seed and 3 tbl of water can be substituted for 1 egg in this recipe.
So be sneaky today...channel your inner spy....and make some applesauce brownies today.
Print Recipe
HERE
XO Danielle