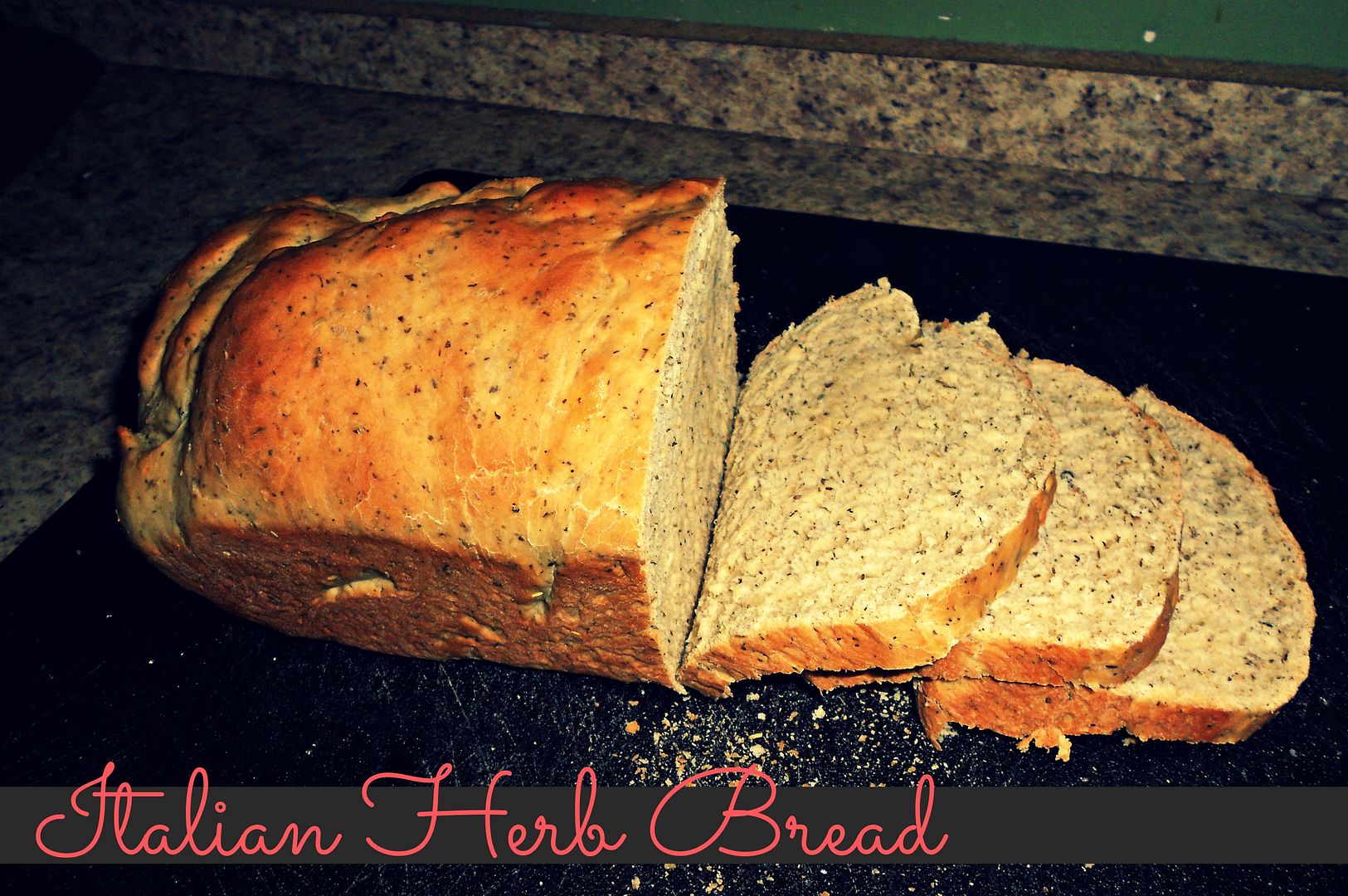 We've been baking a lot of bread lately. We just can't get enough carbs over here...err..maybe I just can't get enough carbs. I mean hot delicious bread, straight from the oven, with a bit of butter on it. Who could ask for anything more? I never tire of that buttery goodness. I know my hips could do without, but my taste buds win out on the argument. Either way we have been trying out some new bread recipes and lately my favorite has got to be Italian Herb Bread. It is simple to make in your bread machine and goes great with so many meals. We love to have it on our spaghetti nights or as a deli sandwich. I can't wait for you to try it out. Yum!
Place all ingredients in your bread maker, according to your owner manual. Select white or basic bread setting and light crust. When bread I finished baking, remove from pan and cool on a wire rack. Wait at least one hour before slicing.
* I made my bread by putting my bread machine on dough cycle and then baking it in the oven. I bake my bread for 30 minutes at 350'.
*After removing bread from the pan, rub a tablespoon of cold butter over the top and side of the hot bread.