We hit 90 degrees here in the desert yesterday. I was talking to a friend after church yesterday and of course the weather came up. We were talking about how dang hot it was, we carried on until we realized come July we would be praying for 90 degree weather. We quickly stopped complaining and sent up a little prayer of thanks for the bareable weather we are having :)
That warm weather got my sewing wheels turning in my head. I knew that once the weather really gets serious and hits 100+, I would want some pajamas for my little Miss to sleep in and keep cool in. I recently picked up this cupcake and dotted fabric at Wal-Mart. They were both on clearance
(my favorite)
and absolutely adorable for a little girls nightie. I showed these to Miss Priss last night and she loved them. She was super excited that I was going to use them to make her a nightie. She loves nightgowns, since that is what all ladies where. A night gown just makes you feel pretty
(her words, although I do agree).
If only I could get her to sit like a lady when wearing them, but that is a whole other issue in itself.
Anyways I made this nightgown last night, which is why she is not modeling my cupcake creation. I was too excited to share it with you lovelies. This nightgown was simple and was done in less than 45 minutes. I love projects like that!
So here are a few simple directions, so you can make a nightie for your own littles miss.
Needed:
1/4 yard fabric (this is my cupcake fabric)
1/8 yard fabric (this is my polka-dotted fabric)
elastic
thread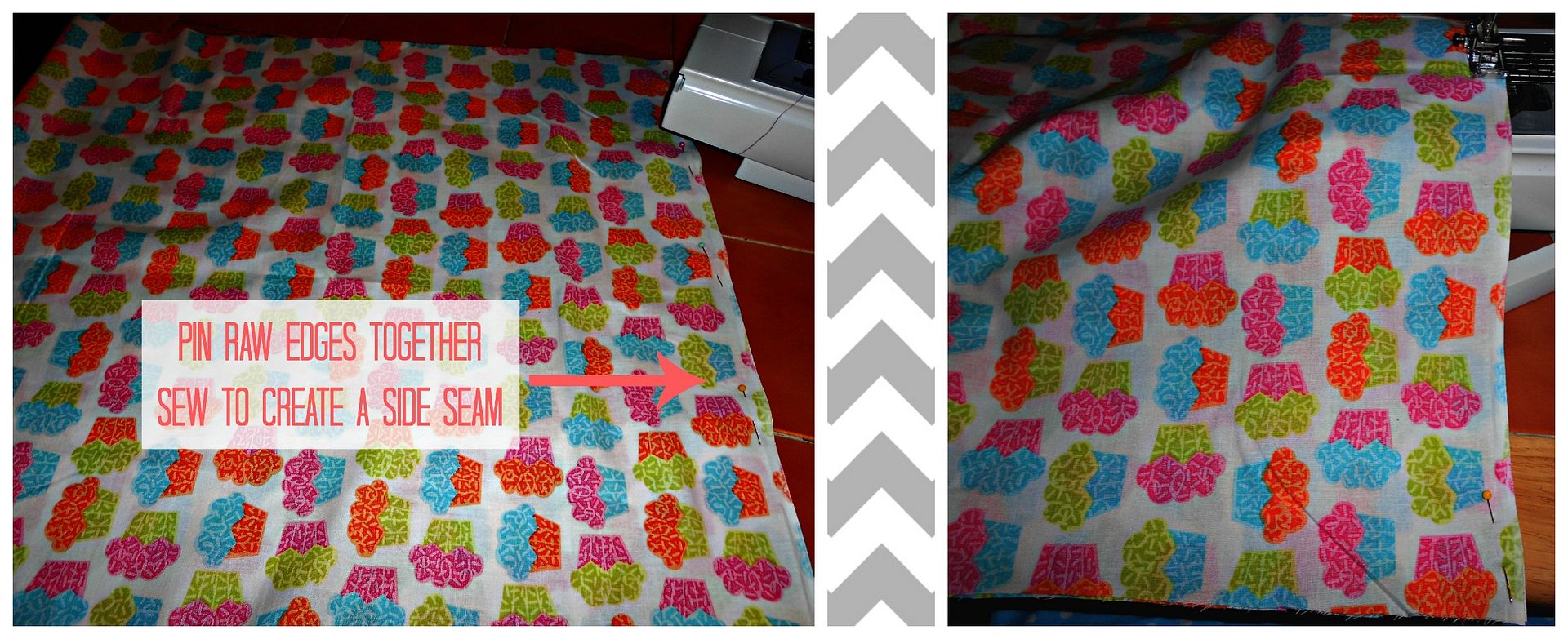 I took my cupcake fabric and folded it in half hamburger way, making the right sides touch.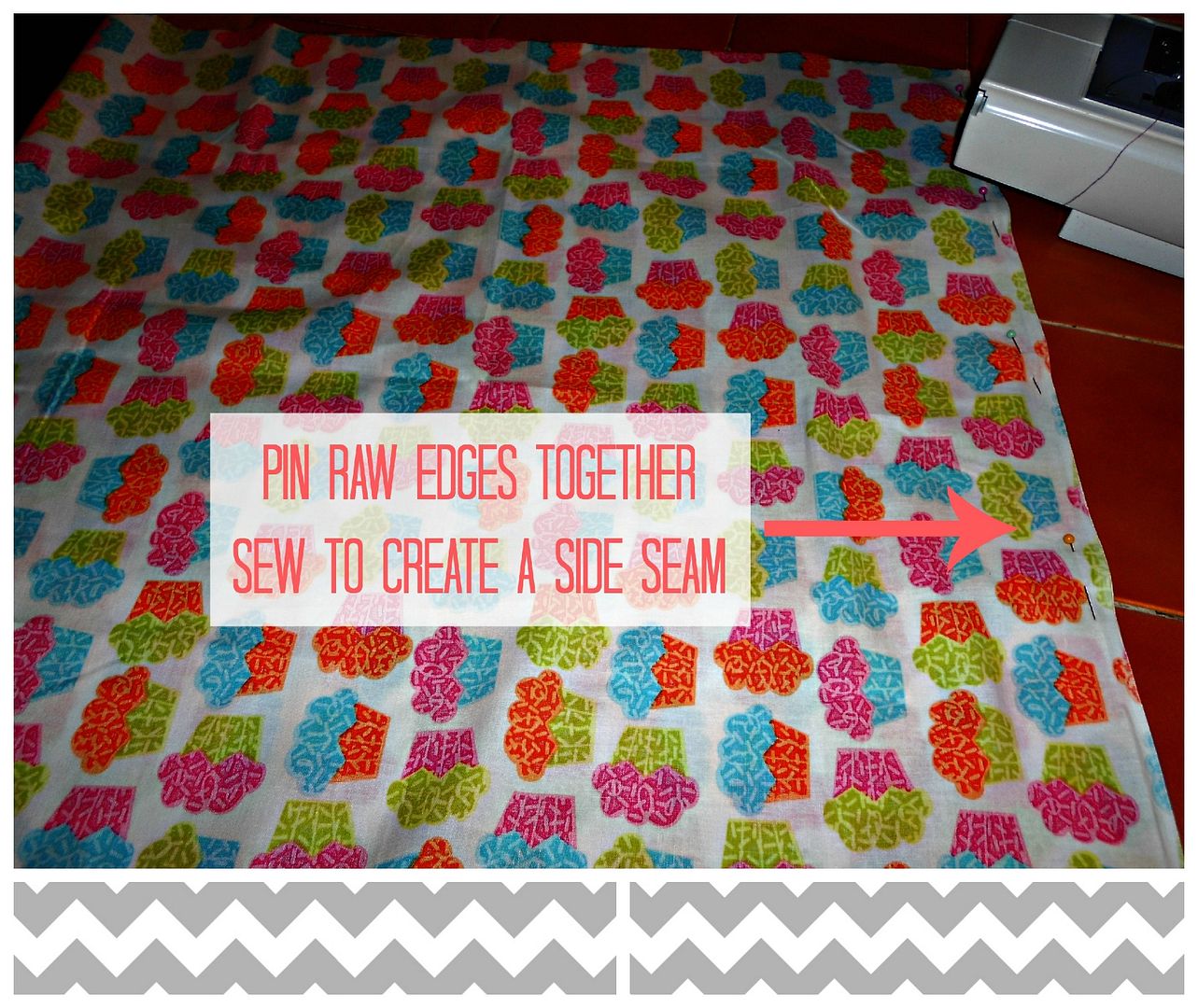 I then pinned me fabric and sewed. This created my side seam for the nightie. Once I had my side seam, I created a casing at the top. Make sure to leave an opening to feed your elastic through.
Once your casing is created, feed your elastic through. I measured my daughter around her chest,
under her arm pits
. She was 23 inches. I used a piece of elastic that was about 20 inches long. I knew this would stretch to 23 inches and would be able to grow with her. I am all about longevity when sewing clothes for my littles. I fed my elastic through the casing, sewed it together, and closed my casing hole. Next, I moved onto the bottom of my nightgown. I knew the nightgown wouldn't be long enough, so I added some contrasting fabric to lengthen it. I like her nightgowns to be below the knee. I always make her dresses and nightgowns longer, since she will get more use out of it this way.
She grows like a weed, so I want her clothes to be able to grow a little with her.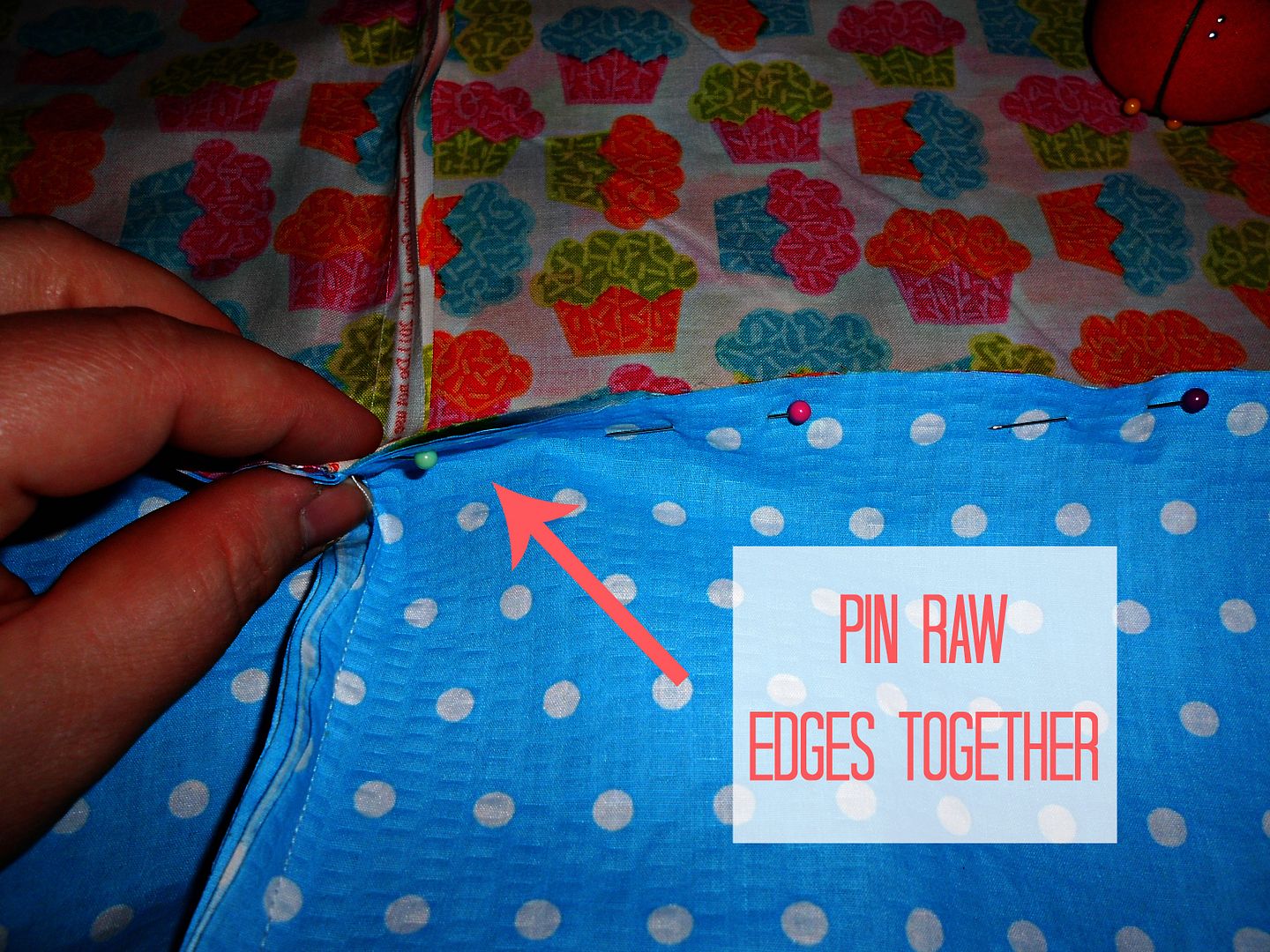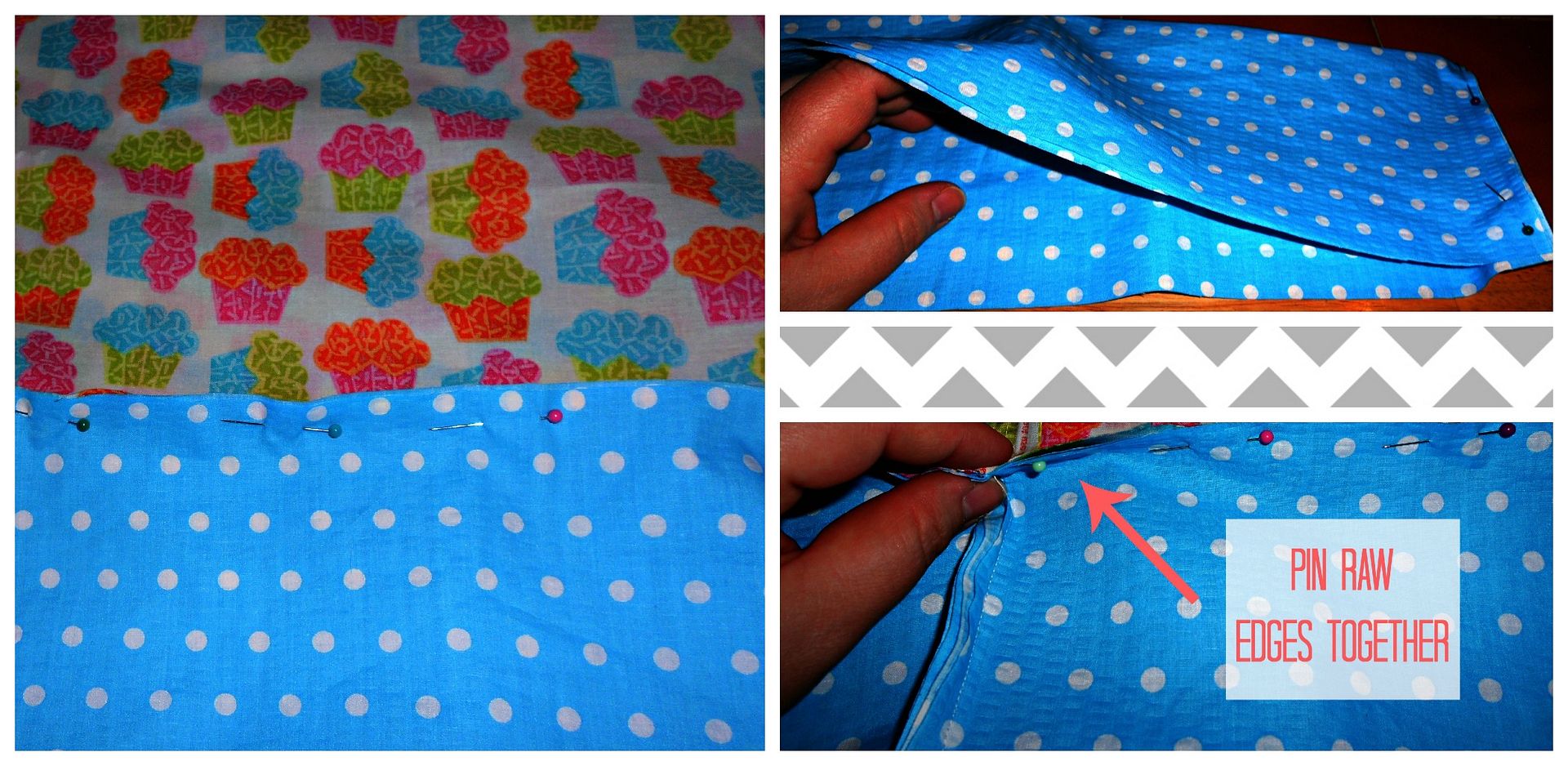 I then took my contrasting fabric and folded it half
hot dog style
. This created one long, folded strip. I folded the strip in half again and sewed it shut
(see above picture)
. This created a circle of fabric, which becomes the bottom strip of the nightie. Does that make sense? I am having a hard time explaining this.
Golly!
I hope the pictures help :)
Next you will take your dotted fabric and pin the raw edges to the bottom of the nightgown
(make sure it is inside out - right sides touching).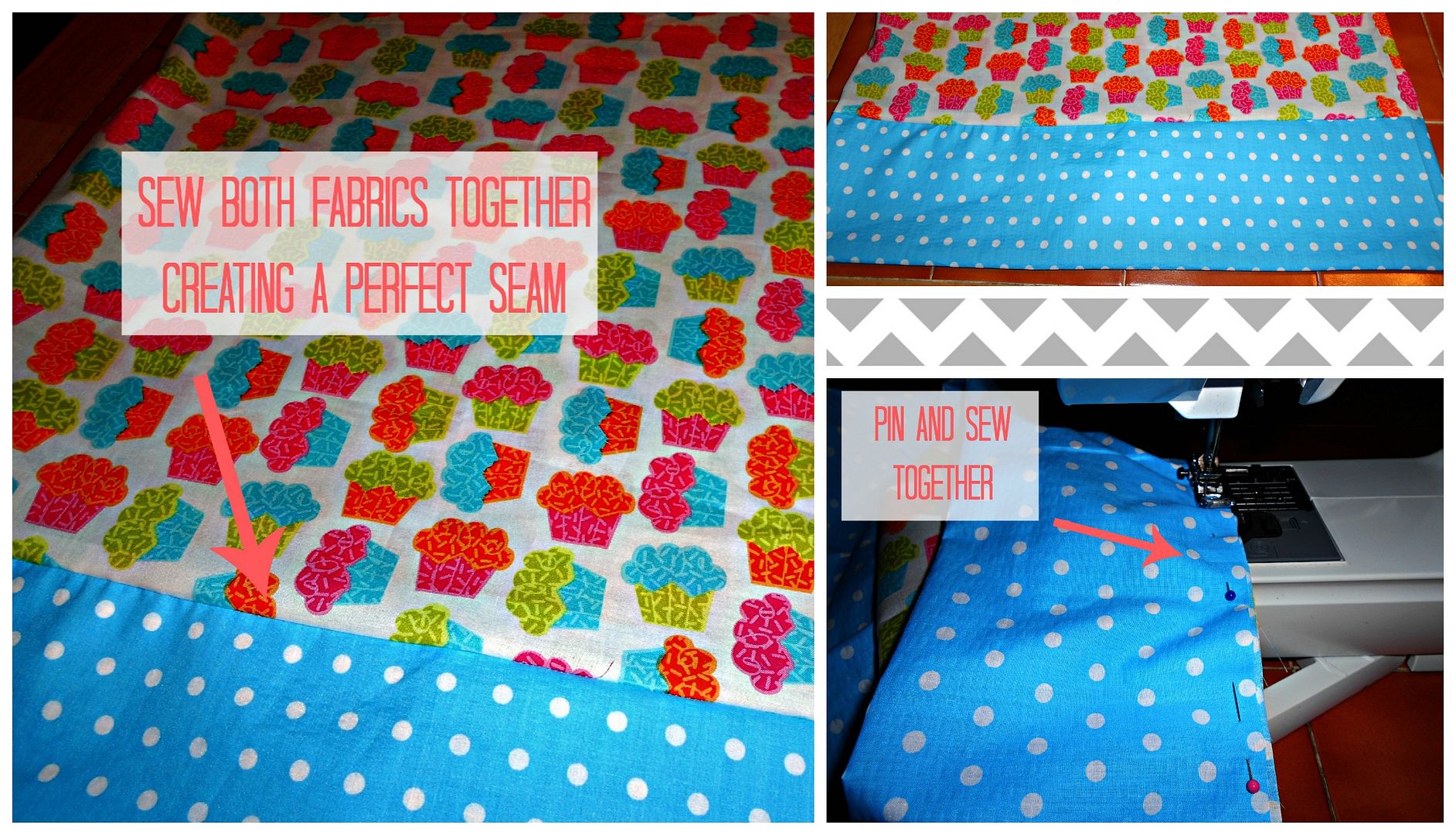 The last thing I did was use my leftover elastic scraps and created straps. Each strap is 5 inches long. Usually I have her try on the nightgowns before I add straps, but I think I got it right this time. I have made her quite a few, so I am getting better at eyeballing the straps. You can always have your little miss try on the nightgown to make sure the straps are in the right spot.
Then you're done. Super easy right?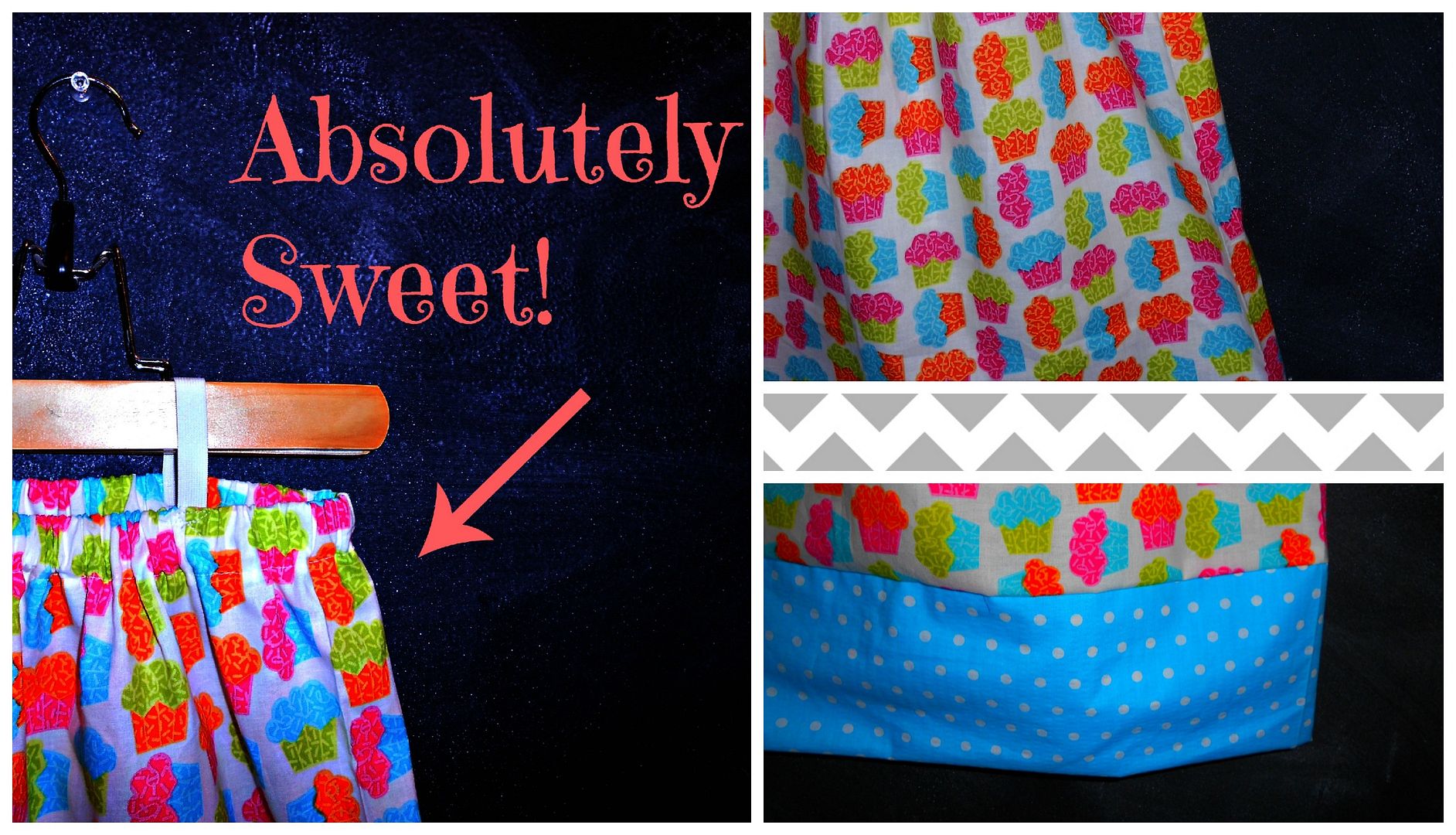 Makes me want to make one for myself..... If only I could pull off cupcakes the way a six year old can.
Oh to be young!
If you make one yourself, pin it to the
Blissful and Domestic Craft Pinterest Board
. I'd love to see it!
Have a fabulous Monday Lovelies!
Find more tutorials
HERE
.
XO Danielle