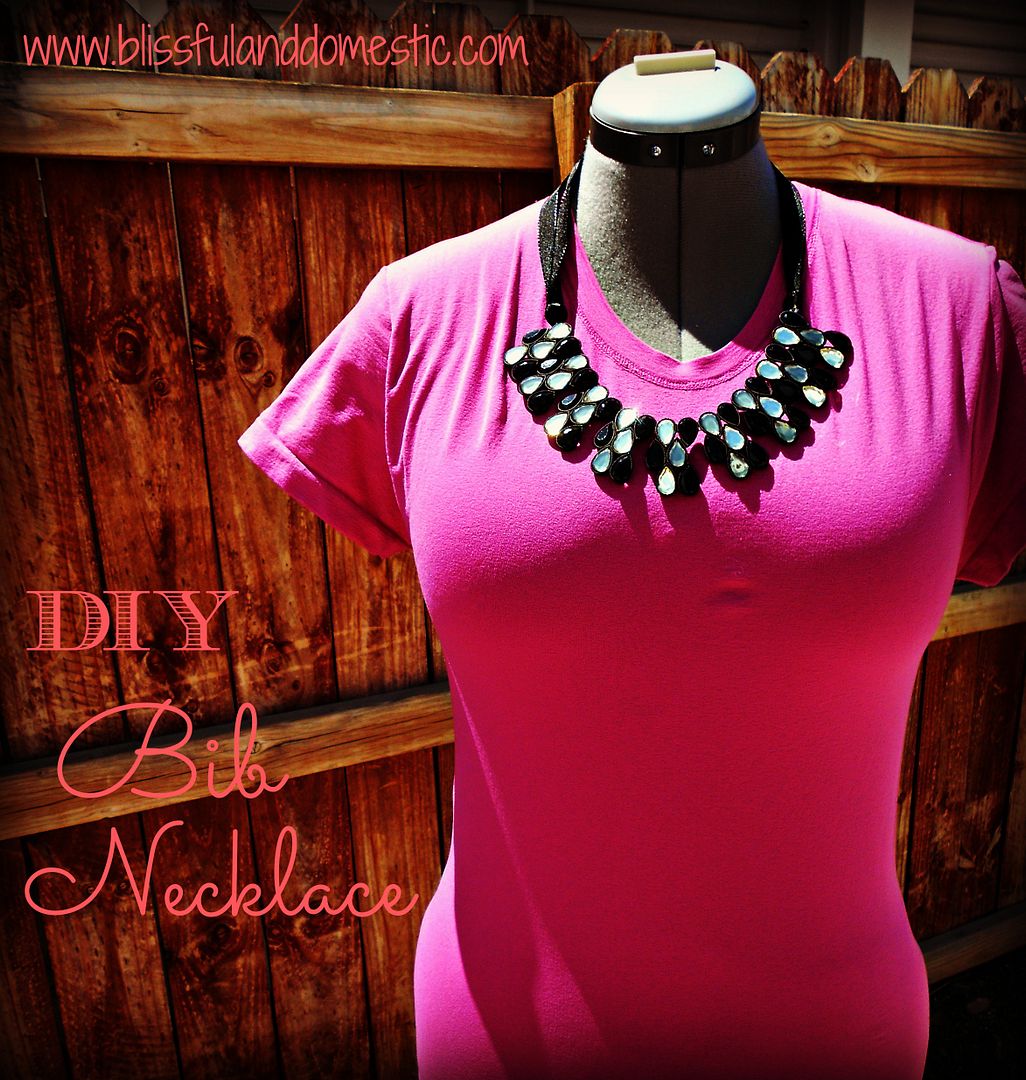 This week I squeezed in a little crafting, while Hubby entertained the littles. It felt so good to create and be inspired. A few weeks back one of you lovelies asked me if I made my own jewelry. I was sad that I had to say "no". Well that got me thinking..."Why don't I make my own jewelry?" I blog stalk
Anne
all the time.....
She is always making something fabulous on her blog, specifically jewelry
. I decided to give it a try.
I used some of my goodies I received from
WholePort.com
, popped in my head phones....
the Legally Blonde Musical Soundtrack
was playing
....and I got to designing.
I had this black bracelet, which Hubby bought me a few Christmases ago. I loved it and was so excited when he surprised me with it. It broke though, only three weeks after having it. I was bummed to say the least. I have kept hold of it, since then. I figured some day I would find a project or something for it. I am so glad I did. I gave that broken necklace new life in this DIY Bib Necklace Tutorial. This was a simple project and I am excited to wear it on my next date night with the Hubbs:)
I strung the chunky beads onto thin elastic.
I slip knotted my black ribbon onto the rings.
I finished by adding some clear nail polish to the ends of my ribbon.
It prevents it from fraying.
I love the way it came out. There is nothing like a quick, fun project to get the creative wheels turning. Now I want to do more with jewelry! The ideas are swirling around in this noggin of mine. I think more jewelry tutorials are in B and D's near future:) What did you ladies and gents create this week?


P.S.

Here is a new selfie. I got a haircut this past weekend. I was needing something new to get out of the frump I was in, so I went short and added some bangs. I am in love!
Have a fabulous day lovelies!
XO Danielle