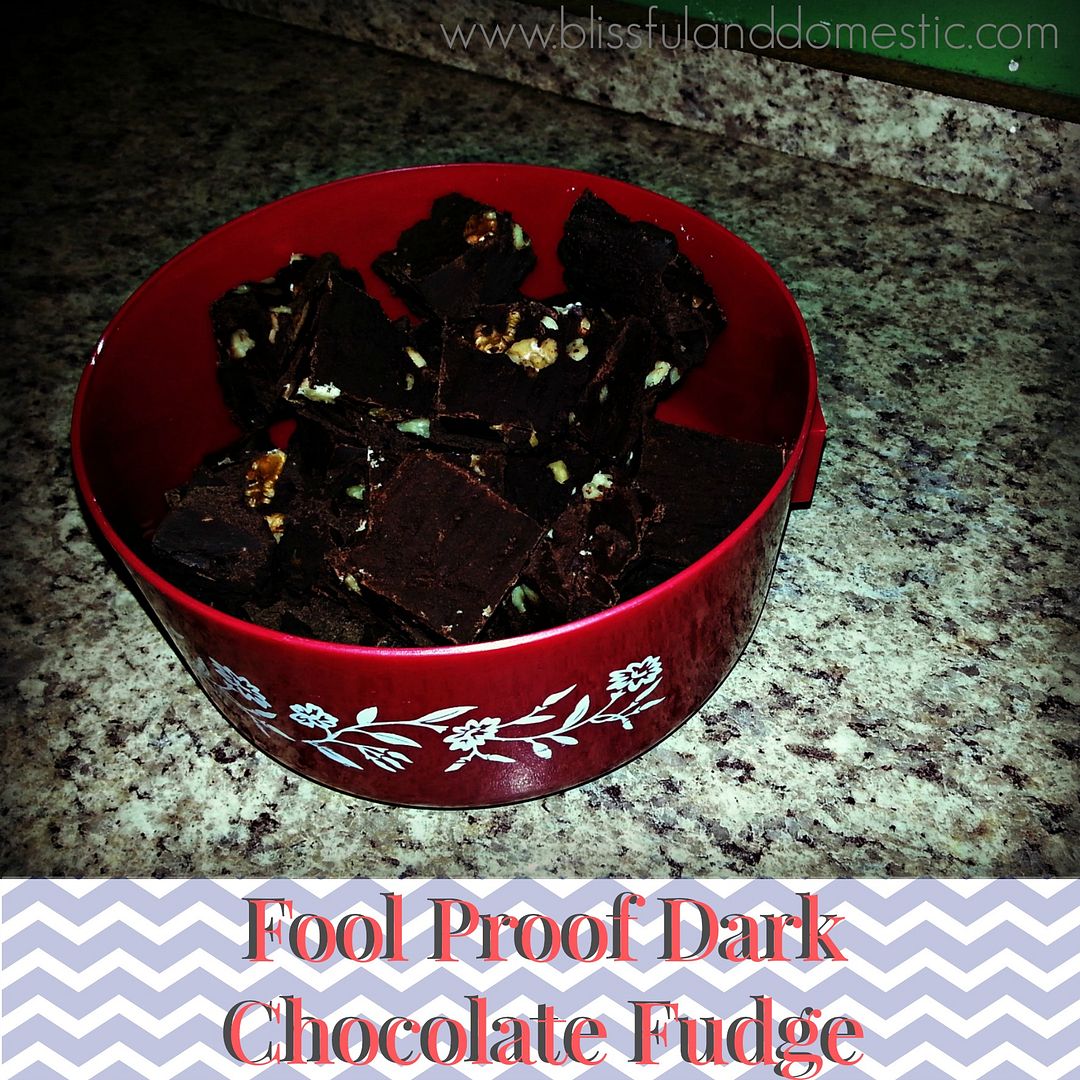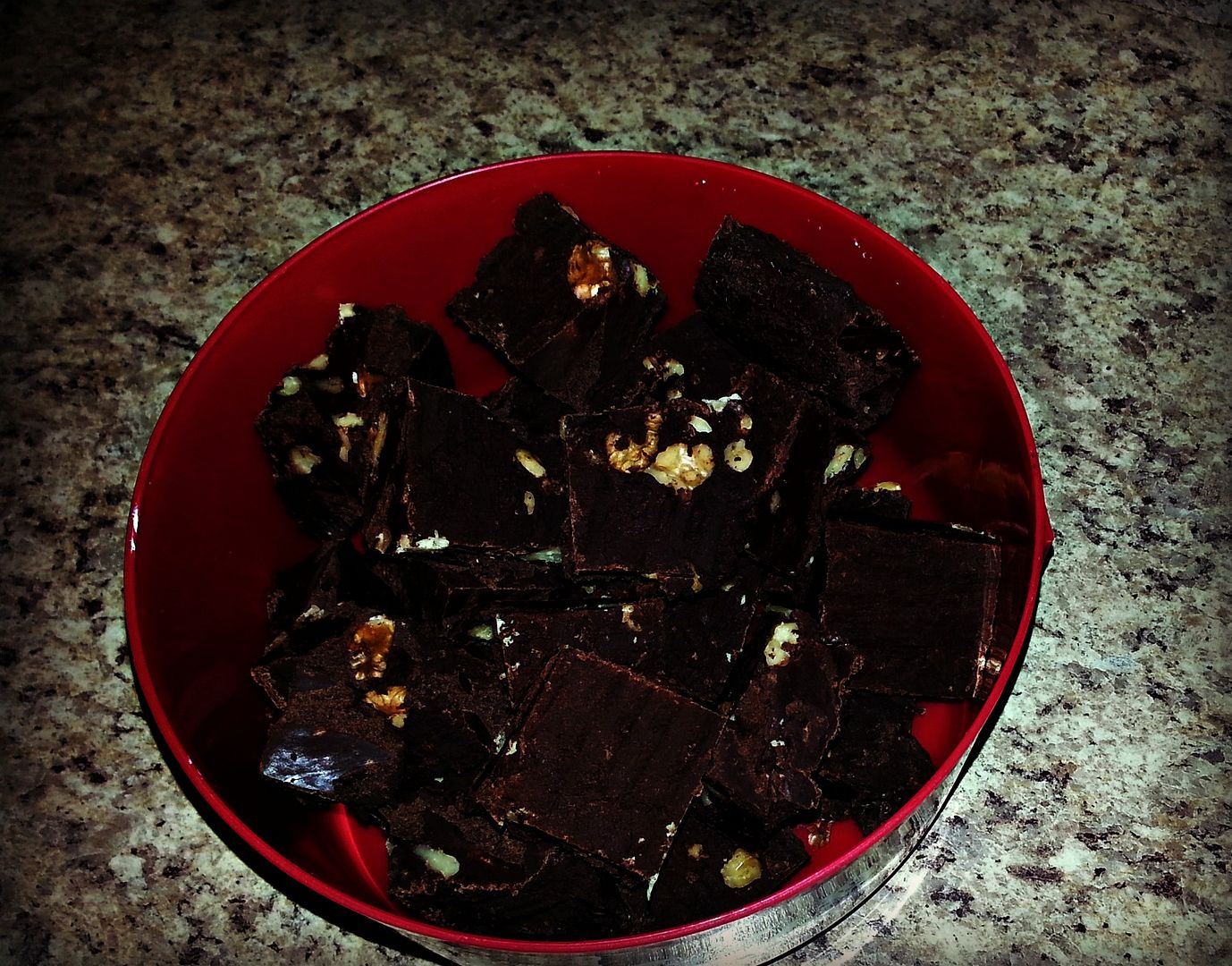 Good morning Lovelies! Today I have a new recipe to share. I have been on a treat kick lately, so a dessert recipe is what I will be sharing :) I don't know about you, but when it comes to making treats for my family, I love the quick and simple kinds. This fudge fits perfectly into that category. It takes just a few minutes to make and then you are on your way to yummy, homemade fudge. This stuff doesn't last long in our house.
Are you ready to make a quick and easy treat?
Foolproof Dark Chocolate Fudge
3 cups semi-sweet chocolate chips
1 (14-ounce) can sweetened condensed milk
1/2 chopped walnuts
1 1/2 vanilla extract
Line an 8 or 9 inch square pan with foil. Butter foil and set aside. In a heavy saucepan, over low heat, melt chocolate chips with sweetened condensed milk. Remove from heat and stir in nuts and vanilla. Spread evenly in prepared pan. Chill 2 hours or until firm. Turn fudge onto cutting board; peel off foil and cut into squares. Store covered in your fridge.
Enjoy!
XO Danielle
Looking for more delicious treats?
Try these recipes






Don't forget to subscribe to my YouTube Channel!