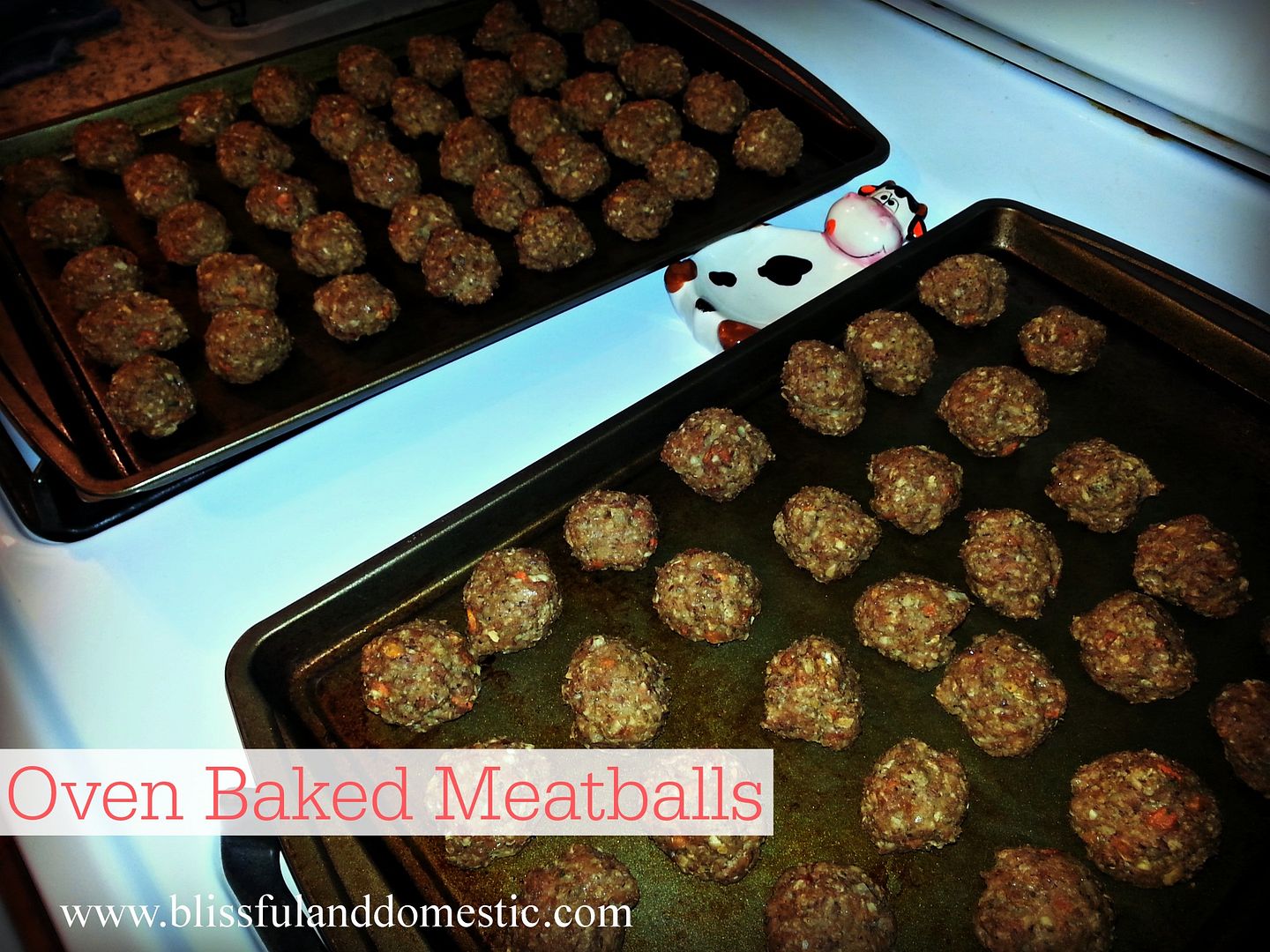 Hello Lovelies! At the beginning of this month I posted the above picture on
instagram
. Some of you messaged me asking about the recipe. This is my go to meatball recipe. I always prefer homemade over store bought. If I keep this in stock in my freezer, than that family of mine are happy campers. Our favorite way to eat these is with BBQ sauce. Throw a bag of frozen meatballs in the crock-pot, along with your favorite BBQ sauce and you are good to go! Yum! Yum! These are simple to make. A little work now, means less work later. So think ahead and make these at the beginning of each month. Don't forget to include them in your menu plan!
This recipe makes a lot of meatballs (like 72 meatballs), so I store them in freezer bags to use later in the month. I freeze in quantities of 24 and use them throughout the month. I usually make this recipe every month. We get three meals out of it!
3 cups soft bread crumbs (try sing whole wheat bread crumbs)
*I like to replace one egg with ¼ cup carrot puree
*I also like to add 1 tbl of flax seed, bran, and nutritional yeast
-make carrot puree by steaming carrots and then puree them in a blender or food processor. I freeze mine in 1 cup portions.
Preheat oven to 375'. In a large mixing bowl combine eggs, add ins (if using), milk, bread crumbs, chopped onion, celery, carrot, and salt. Add ground turkey and mix well. (I do this all in my Kitchenaid. It makes mixing a breeze). Shape into 1- inch balls (about 6 dozen). Bake for 25-30 minutes. You will need to bake 36 at a time on a baking sheet. Remove from pan and allow to cool. Place in freezer bags to eat later in the month:) You should have 3 bags with about 24 meatballs in each.
Enjoy!
XO Danielle






Don't forget to subscribe to my YouTube Channel!