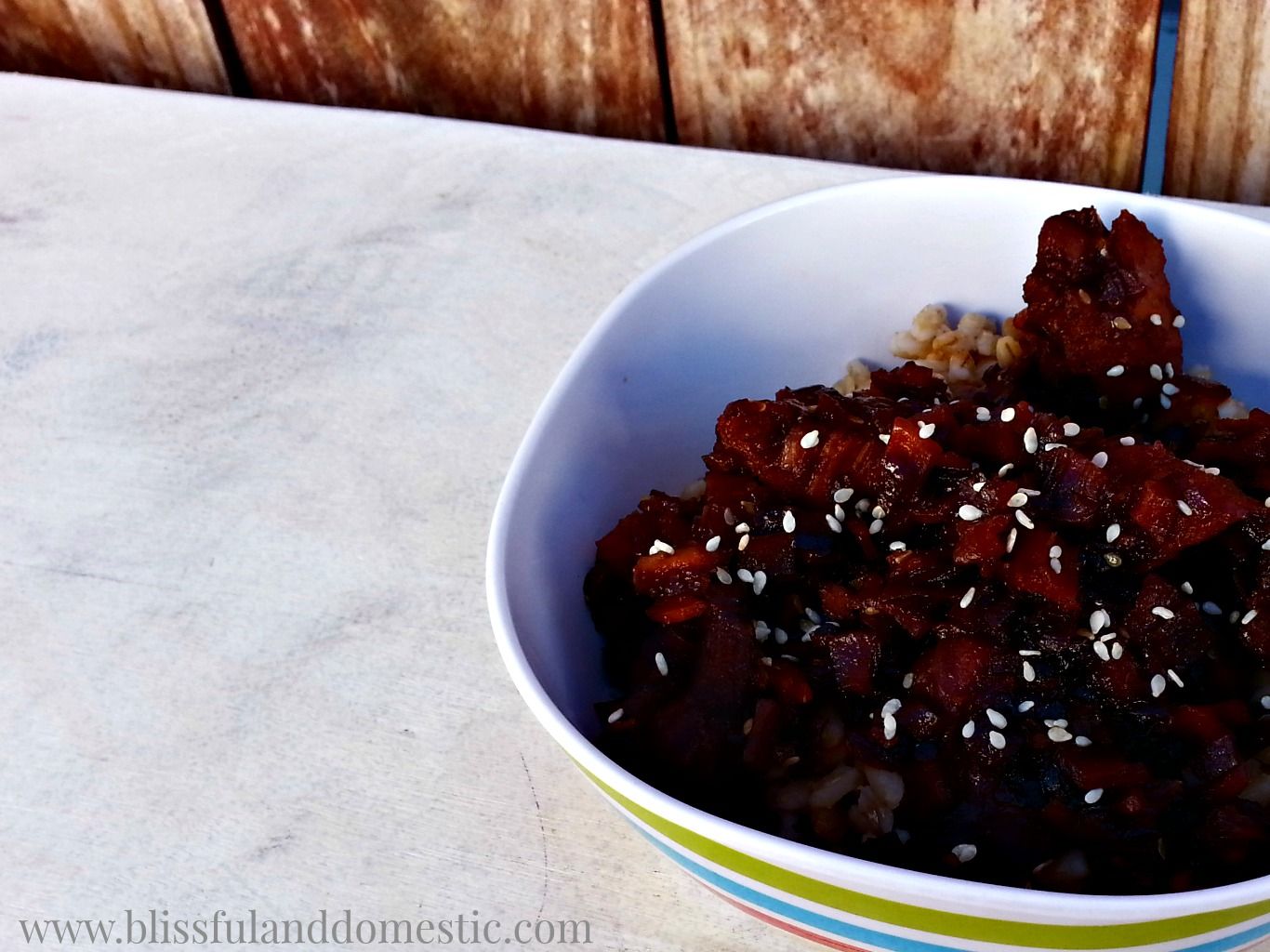 Hello Lovelies! It is time for another yummy recipe and the recipe I am sharing today will not disappoint.It is for scrumptious Sesame Honey Chicken. Oh and did I mention it is another one of those fix it and forget it recipes? My crock-pot has been my life line lately. Things have been real busy around here lately, with writing for this blog and oh ya know...working on my book:) That being said, I usually work a lot in the afternoons, while hubby is on littles "entertainment duty". Once school and lunch are over, I venture into my room and write for a few hours. I usually don't surface until dinner time, so having something already prepared in the crock-pot has been such a blessing to all those hungry tummy's around my house (mine included).
Place all ingredients in your crock-pot in the morning and go about your day. Whether that is creating around your home or venturing out into the world to run errands or go to that job of yours. Either way you will come home to a yummy smelling house and a hot meal for you and that family of yours. Win win!
So let's get to it!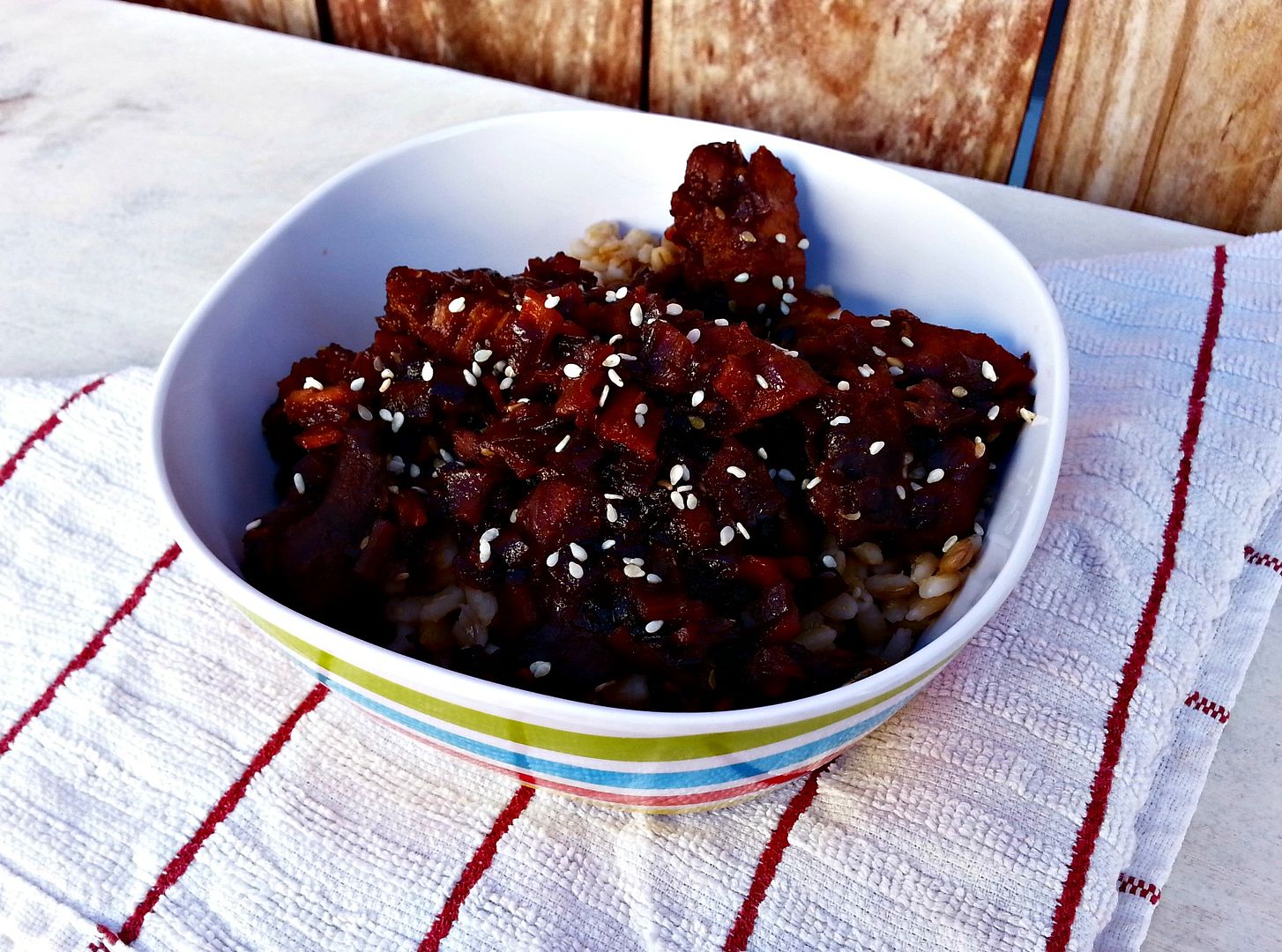 Slow Cooker Sesame Honey Chicken
4 boneless skinless chicken breast, thawed
1 cup honey
1/2 cup soy sauce
1/2 cup dice onions
1/2 diced carrots
1/4 cup ketchup
2 tbl vegetable oil
2 cloves garlic
1/4 tsp red pepper flakes
6 tbl water
sesame seeds for sprinkling on before serving
Place chicken in the bottom of a slow cooker. In a small mixing bowl combine the remaining ingredients. Mix well. Pour over chicken and cook on low for 5-6 hours, or until chicken is cooked through. Using forks, shred chicken. Serve over rice and enjoy!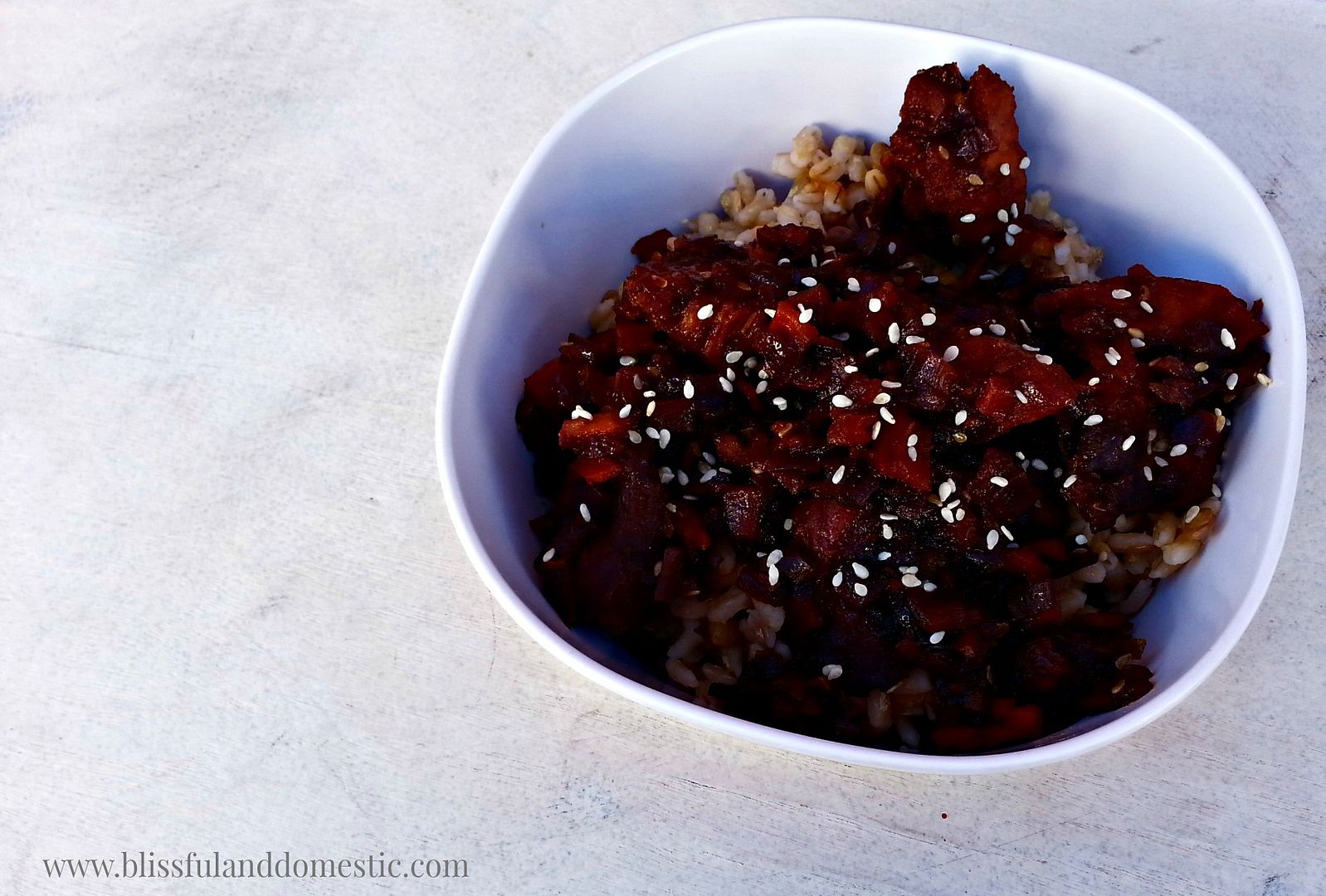 Easy Peasy Lemon Squeezy. Have a great day lovelies!
Like this recipe, don't forget to share it on pinterest so more of your friends can try it out! Click any of the pictures and pin away :)
Looking for more yummy slow cooker recipes?
Try some of these favorites!
XO Danielle






Don't forget to subscribe to my YouTube Channel!